10 Greatest Featured Animated Movies 2016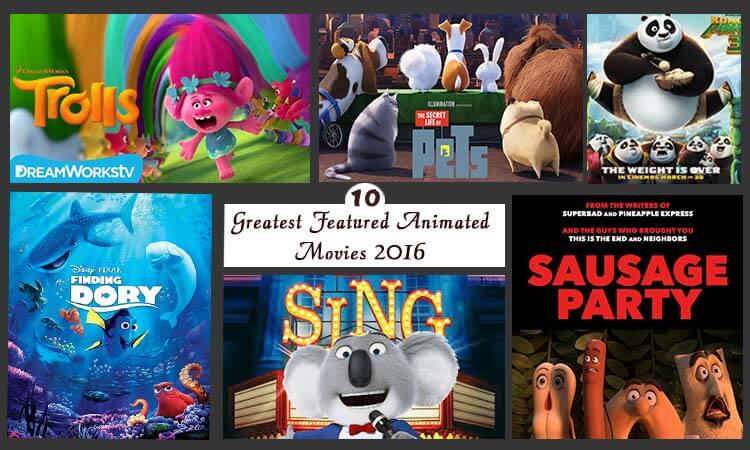 There is no denying the fact that 2015 has been a good year for animation movies but you cannot also deny that 2016 has become an even better year for the animated movie industry. In fact, the best animated movies have been released and shown this year!
Do you wish to know what these are? Well, here are the top 10!
1
The Secret Life Of Pets (July 2016)
The story revolves around a terrier named Max whose life turned upside down when his owner takes in a stray dog named Duke who he doesn't like. But these two have to unite against a bunny named Snowball who have built an army of abandoned pets and planning a revenge against humanity.
2
Kung Fu Panda 3 (January 2016)
Everyone's favorite panda is back and he is now fiercer than ever. In the 3rd installment, Po finally reunited with his father and worked with him to train a group of fun-loving yet clumsy aspiring martial arts fighters. They will all be fighting against the evil Kai who gets stronger after each battle.
3
Finding Dory (June 2016)
It's now Dory's turn to get lost and be found! Dory is a fish who suffers from memory loss wherein she forgets about what has happened every 10 seconds or so. The only thing she remembers that she got separated from her parents when she was a child and she set out to find her parents with the help of Marlin and Nemo.
4
Zootopia (March 2016)
The city of Zootopia is a mammal metropolis where a brave rabbit named Judy Hopps lives and she was the first ever rabbit to join the police force. To prove her capabilities, she jumped at the opportunity to solve a mysterious case but that means working with a wily fox named Nick Wilde.
5
Sausage Party (August 2016)
The story revolves around Frank (a sausage), Brenda (a hot dog bun), Teresa (a taco) and Sammy (a bagel) who were all excited to head home with a customer only to find out that they will become a meal. The food items then united and devise a plan to escape. Warning: This one's not for the kids!
6
The Angry Birds Movie (July 2016)
The app game-turned-movie features the life of Red who just can't control his anger over the annoyances of daily life which brought him to an anger management class where he met his fellow misfits Bomb and Chuck. They joined forces to discover the real reason why the green pigs arrived at their island.
7
Storks (September 2016)
Before storks deliver babies but today, they deliver packages for Cornerstone.com. The top delivery stork named Junior accidentally activated the baby making machine, creating an unauthorized baby girl. Watch his incredible journey as he tries to fix the error by delivering a baby for the first time!
8
Norm Of The North (January 2016)
It tells the story of Norm, a polar bear with the unique ability to talk to people and was able to understand that their home is in trouble when the wealthy Mr. Greene announced his plans of building condos in the Arctic. Determined to put a stop to his plans, he set to New York City where she met an ally named Maya Kay.
9
Trolls (November 2016)
The movie features the journey of two trolls– the happiest Troll in the world, Poppy (Anna Kendrick) and the overly cautious Troll, Branch (Justin Timberlake)—as they set off to rescue some of their friends who have been captured by the Bergens.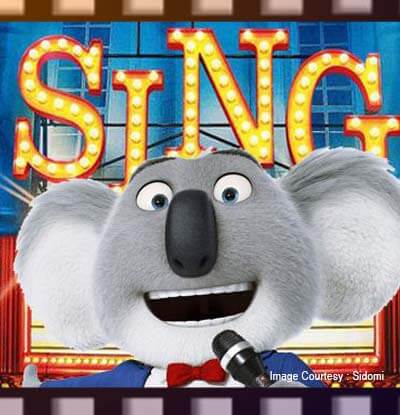 10
Sing (December 2016)
A koala named Buster Moon took over the management of a once-grand-but-now-struggling theater. As his last step to preserve it, he decided to produce the world's largest and greatest singing competition where five contestants emerge—gorilla, mouse, elephant, pig and porcupine.
If you still haven't watched some of the movies in our best animated list of 2016, we suggest that you get to it now and rest assured, you will be amazed by the effects and entertained with the plot!