7 Best Comedy Shows On Netflix To Watch If You Love To Laugh
Comedy is a personal genre, which is very divisive and subjective in all its sense. I mean, it's hard to make a person laugh if the both of you have very different senses of humor, you know what I mean?
Thank the high heavens for the wide array of original comedies, movies, series, and shows streaming on Netflix's library to give us all the laughs and jokes we need to get us going. If it's a sitcom, a single-cam series, an early Adam Sandler oeuvre, stand-up comedy concert, a mockumentary, or animated comedies that you want, you can find everything there!
Although it's still hard to say that these are the "best comedy shows on Netflix" right now without at least a few putting up an argument, here are some of the funniest shows streaming right now!
Best Comedy TV Shows 2017 Netflix
1. Wet Hot American Summer: First Day of Camp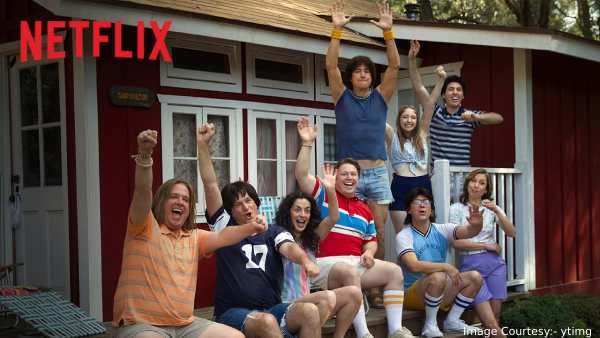 Remarkably, this show was just once a silly idea that turned into one of the most successful Netflix originals. This is actually a prequel to the movie Wet Hot American Summer, a cult film released in 2001.
However, whether you've seen the movie or not, you'll surely love the series if you get excited about satire of camp films and the '80s. Jokes come continuously along with fun stories and conversations without really a sense of where they are heading.
The incredible goof and comedic talents of Jon Hamm, Jason Schwartzman, and Jordan Peele combine magnificently to produce this crazy comedy series.
2. Documentary Now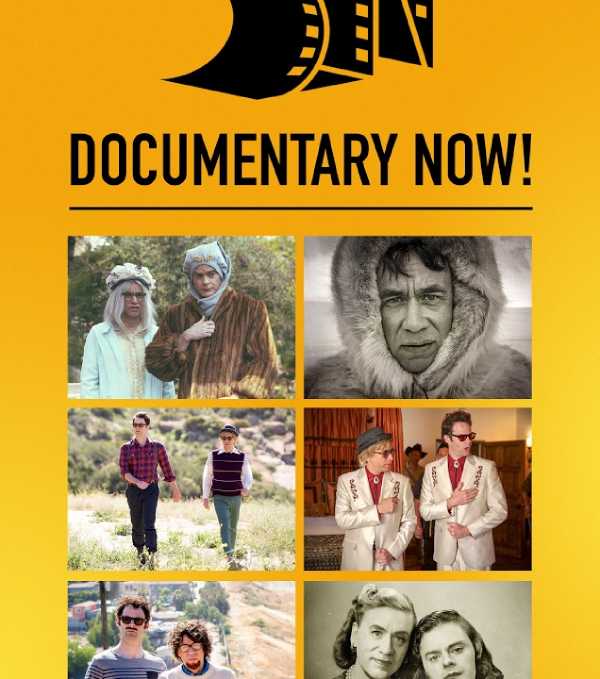 Documentary lovers will surely fall deeply and irrevocably in love with this show! In fact, even people who hate documentaries will be laughing uncontrollably in no time by watching this show which is arguably one of the funniest comedies being aired.
Documentary Now gives you perfectly consistent documentary parodies with tons of humor in the jokes as well as from the juxtapositions and cinema parodies themselves.
Fred Armisen and Bill Hader really did their best to make Doc Now a very impressive, unique way to deliver sketch comedy. The production is spot on, the direction is outstanding, and the artifice is just over the edge! It's definitely a smart comedy worth watching.
3. Louie
Created, written, edited, directed, and produced by stand-up comedian Louis C.K. (who, by the way, is behind some of the best stand up comedy shows on Netflix alongside those of Ricky Gervais' and also stars in the show), Louie is a comedy-drama TV series that began airing in 2010 on the FX network and is now currently available on Netflix.
In the story, Louis' character is a fictionalized version of himself whose story is also loosely based on his life. Here, the newly divorced comedian and father of two daughters struggle to raise a family in New York City.
Typical of most TV comedy series, this Emmy Award-winning show also consists of generally unconnected segments and storylines revolving around Louie's life where he talks about parenting, sex, and other topics, highlighted by several stand-up performances.
4. Arrested Development
A modern classic comedy, Arrested Development is a vaudeville under the mask of a mockumentary about an obnoxious, dysfunctional clan of rich people.In the story, when the head of the family, George Senior, is arrested for fraud, the rest of the Bluth family are sent into a tailspin of their lavish lives, maintaining the illusion in more and more ridiculous ways.
This triggers exasperated and hilarious commentary from the narrator, Ron Howard. The show is also peppered with carefully plotted and intricate jokes which are worth rewarding multiple views, especially the first three seasons.
Regardless, Arrested Development cannot be beaten regarding work ethic. Every turn of events keeps you hooked as it might turn into a clue for the next joke or maybe a comedic callback.
5. Unbreakable Kimmy Schmidt
When Kimmy Schmidt, a woman who was kidnapped as a teenager, and forced to live in an underground bunker among members of a doomsday cult is finally rescued, she painfully has to learn how to navigate a world she thought was already non-existent.
However, that doesn't hinder this Netflix exclusive from being a joyful, sunny one, especially with Ellie Kemper playing the role of Kimmy, who is hella strong and determined to make the most out of her freedom. With a gang of supporting characters to assist in her transition and a somehow dark psychological approach, this show certainly has an unconventional charm.
Related:- 12 BEST MOVIES OF ALL TIME
6. Orange Is The New Black

Starring Laura Prepon, Taylor Schilling, Michelle Hurst, Michael J. Harney, Kate Mulgrew, and Jason Biggs, Orange Is the New Black is much more popular than the last Arrested Development season.
However, these numbers are not the only thing that sets this series apart from all others. It's also the ethnically diverse cast of characters and surprisingly refreshing plot.
With Jenji Kohan behind it, this series is based on Piper Kerman's novel of the same name. It follows the life of a young urban professional turned convict due to her involvement in a drug ring.
Her life behind bars proves to be more interesting as her discoveries shatter all stereotypes of women-in-prison, all wrapped up in a hilarious yet heartfelt series.
7. Love
Love is a romantic comedy Netflix original comedy series created by Lesley Arfin, Paul Rust, and Judd Apatow starring Rust, Gillian Jacobs, and Claudia O'Doherty. It is a modern, fresh, and honest story revolving around a couple who repeatedly clash together and make up in an endless, messy cycle of dependence and destruction, which makes the comedy show extra addictive.
While the plot is the least of concerns, the complex characters Mickey, Gus, and Bertie are all frightening and captivating at the same time.
These are just a few. Of course, there are also the Friends TV Series (which is considered by many as the best comedy series of all time) as well as Bojack Horseman (which many claims to be an interesting TV show). Whatever floats your boat, I hope you found it here on this list of the best comedy tv shows 2017! Grab your popcorn and soda, find the coziest place in your house, turn up the AC, bundle up with blankets and enjoy! We're so thankful life is so much easier now that everything is accessible with just a tap of a screen or the click of a mouse.
If you're still skeptical about these comedy suggestions, just check them out, if you don't like what you will see, there are always other options to explore. And that's the beauty of Netflix, don't you agree?
"Hope you find the post helpful and we are excited to hear what you think of it!"