Struggles Only Girls With Big Boobs Will Understand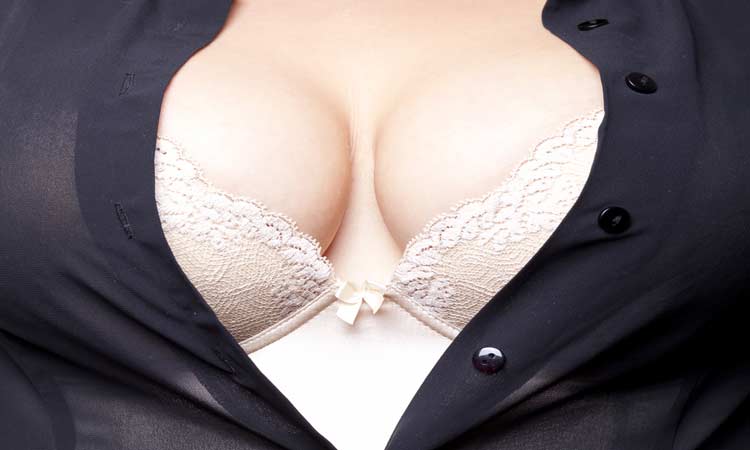 Big Boob problems
Women have always envied other women with a full bosom, but only women with big boobs know that this blessing comes with a few liabilities. Do you have big boobs? If yes, then you can certainly relate to big boobs struggles. What are they? Take a look below.
1
You can never benefit from lingerie sales.
Yes, you get excited over lingerie sales, but unfortunately, many of the shops and brands do not carry the cup size that fits you, so you cannot enjoy the discounts that they offer.
2
Wearing button down shirts is almost impossible for you.
When you do try to take on that challenge, you end up with a button that gapes open, revealing nearly half of your boobs.
3
Your boobs sweat.
If you have ever dared to step out of your air conditioned house during the summer season, your boobs will sweat (a lot!). What is even worse is that it creeps from under your boobs and seeps in through your shirt, showing off watermarks around your boob.
4
You can shop for bra all day and still cannot find a bra that fits.
And if you do find one, you would have to shell out massive amounts of money to buy it.
5
Running.
This one word is enough to send shivers down your spine. How can you run decently and quickly without big boobs flapping up and down?
6
You can never wear a low-cut top.
If you dare to, you might as well totally forego the top. After all, it will not make any difference—your boobs will still not be well protected.
7
Your bras only come in two colors.
They are either black or nude. That's because most of the exciting ones (colored and patterned) do not come in your size, so you don't even try to dare go near that territory.
8
Wardrobe malfunctions during the summer season have become common.
No matter what type of bathing suit you wear and how much coverage your swimsuit gives you, your babies always come out at some point.
9
Your boobs are like a black hole that swallows all your necklaces.
It doesn't matter how long the chain is or how cute the pendant is—they are all going to be swallowed by your boobs anyway!
10
Push ups are a big no-no!
Thanks to your boob's size, there is not much space between the floor and your boobs when doing a push-up.
11
You look sexual no matter how conservative your clothes are.
That's true even if you wear a hoodie and wide pants. Even if you cover yourself up, your boobs always manage to show off.
12
One sports bra is not enough to hold them during workouts.
You need to wear two or three (and sometimes they are not even enough!).
It might be problematic to have regular-sized boobs but having big boobs carry along a whole different level of struggles with them.