13 Celebrities Who Look Alike
If you have ever thought that your favorite celeb has the most beautiful or handsome face in Hollywood, think again! We all know that some celebrity kids bear striking resemblance to their celebrity parents. But did you know that there are celebrity "twins" who aren't related at all?
If you have ever been confused about who is who while watching films, then we have a special treat for you. Here is a short list of the celebrities who look almost identical, you have to do a double take to differentiate them!
1
Heath Ledger and Joseph Gordon-Levitt
When these two matinee idols co-starred in the popular movie I Hate About You, it was not noticeable that these two look almost identical but in recent years, these two are starting to look like each other.
2
Katy Perry and Zooey Deschanel
One look at these two celebs will make you think that they are sisters! After all, they have the same blue eyes, black hair, and slim face. Lucky for you guys, their careers will make it easy for you to tell them apart.
3
Margot Robbie and Jaime Pressly
Are you one of those people who thought that Margot Robbie was the actress in The Wolf of Wall Street? Maybe you should have waited for the credits to roll so you would know that it was Jaime all along!
4
Isla Fisher and Amy Adams
These two redheads do not only have the identical hair-they even sound almost exactly like each other! For your information, it was Amy Adams who was in Enchanted and Isla Fisher in Confessions of a Shopaholic.
5
Logan Marshall-Green and Tom Hardy
Their bearded faces and brush up hairstyles make it hard to differentiate them. To help you out, it was Logan who starred in Prometheus, 24 and The O.C. while Tom appeared in The Dark Knight Rises and Inception.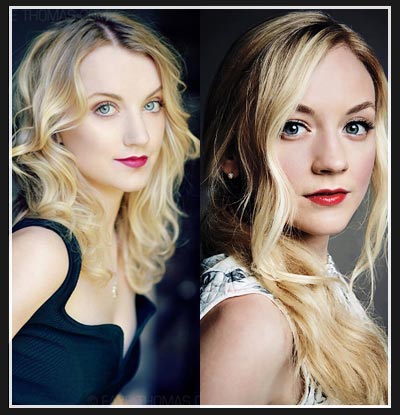 6
Evanna Lynch and Emily Kinney
If you are a fan of The Harry Potter and The Walking Dead series, you may have thought that Beth Greene and Luna Lovegood is the same. We can't blame you-their blonde hair make it confusing to tell who is who!
7
Austin Butler and Chord Overstreet
These two are the most lookalike celebs in the planet! To differentiate the two, the only clue that you will have is that Butler has never sung is his films while Overstreet was a part of the musical series, Glee.
8
Leighton Meester and Minka Kelly
If you thought that Blair Waldorf is the most gorgeous girl in Hollywood, Minka Kelly will surely beg to differ! Their resemblance was uncanny, especially when they starred opposite each other in The Roommate.
9
Selena Gomez and Rachel Bilson
Their dark hair, deep eyes, and baby faces will surely confuse people. After all, Gomez looks almost exactly like Bilson, only younger. Maybe Selena Gomez can play as a younger Rachel Bilson in some movies?
10
Helen Hunt and Leelee Sobieski
Even with a 20-year gap (Helen is 51 and Leelee is 31), the resemblance of these two is still quite uncanny! It is hard to know who is who because they have the same nose shape, blonde hair and squinted eyes.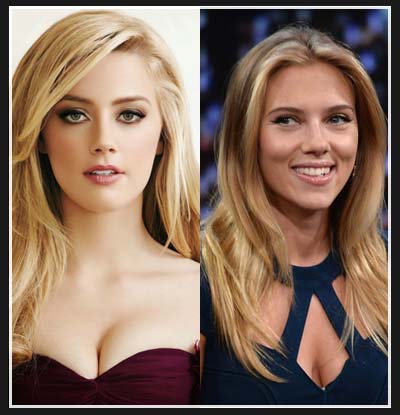 11
Amber Heard and Scarlett Johansson
If their similar white complexion and sex appeal still confuse you, Scarlett Johansson is Black Widow in The Avengers series while Amber Heard, Johnny Depp's wife, was in Magic Mike XXL and The Danish Girl.
12
Ian Somerhalder and Chace Crawford
These two starred in the series, Gossip Girl (Crawford) and Vampire Diaries (Somerhalder), which was both aired at the same time. Their identical bone structure made it hard for fans to keep track of the two.
13
Keanu Reeves and Chris Klein
According to Chris, many fans often mistook him for Keanu Reeves. In one of his interviews, he even said that he gets more excited to be mistaken as the Matrix star than his own character Oz from American Pie.