Celebrity Baby Names: Here Is a List Of Unique Celebrity Baby Names
There's no denying the fact that celebrities play a major role in our lives. They influence what we eat, we wear, we watch and even the dates that we go to! But more than that, sometimes these celebs also influence what we name our kids!
We cannot deny the fact that celebs love putting themselves in the center of attention and that they have also been gifted with some of the most creative genes in the world. So what do you get when you mix their desire for popularity with their creativity? You get weird sounding celebrity baby names that only they could pull off.
If you wish to draw inspiration from these celebrity kids names or you just simply want to see how far these people will go to get attention, here are some of the unique celebrity baby names 2017 that you should know about!
1. Gravity (Stormi Lee And Lucky Blue Smith)
You may be surprised but this is actually one of the unique celebrity baby girl names but why would you name your daughter something like this? Well, when you think about it, we all know what gravity means—it is a kind of force that pulls things towards the center of the earth. This might be the effect of their newborn daughter to them, hence, the name.
2. Lio (Alex Curran And Steven Gerrard)
The Liverpool player took to Instagram, his excitement about his newborn son. And included in the announcement is the fact that they will name their child Lio, one of a unique celebrity baby boy names that you can ever hear.
Many people think that the child's name is a tribute to Gerrard's favorite football player—Lionel Messi.
Related:- 13 CELEBRITIES WHO LOOK ALIKE
3. Bear (Cheryl Cole And Liam Payne)
Why would parents name their child Bear? Is there a logical explanation for that? Well, the couple has not yet shared as to why they chose that name, but when TV survival Bear Grylls congratulated the two on their choice of name, Liam said that he hopes that his son would have an ounce of Bear's courage.
4. Dream (Black Chyna And Rob Kardashian)
According to rumors, the couple had chosen the name Dream (actually, it is more of Rob's choice) because Rob has always dreamt of having his own child and that dream came to reality when Drea, was born! Oh, we are all dreamers, aren't we?
5. Monte (Guy Pearce And Carice Van Houten)
If you are watching Game of Thrones, then you already know that Carice aka Melisandre was pregnant when they were filming the series. Well, she already has given birth to a cute baby boy, and she and her partner (Guy Pearce) decided to name him Monte which came from the French name, Montague. It means having a certain amount of charm and dash. Ain't that cute?
6. Anaca (Hermann Nicoli And Candice Swanepoel)
Well, Hermann is from Brazil, and many people say that their baby boy's name also has an indigenous background too. When you dig deeper, you will discover that Anaca is a Brazilian term for a bird.
7. Lula Rose Gardner (Dave Gardner And Liv Tyler)
The couple has not revealed the reason why they chose that name for their little girl. However, many believe that the name means "lady princess" which actually makes a lot of sense!
Related:- CELEBRITIES WHO DO THEIR OWN MAKEUP
8. Roman Arnault (Antoine Arnault And Natalia Vodianova)
If you are wondering why two popular personalities would name their child an old-sounding name, wait till you hear about what it means! Roman is a name from the Bible which means strong and powerful—which is perfect for a little boy.
9. Blue Ivy (Beyonce And Jay Z)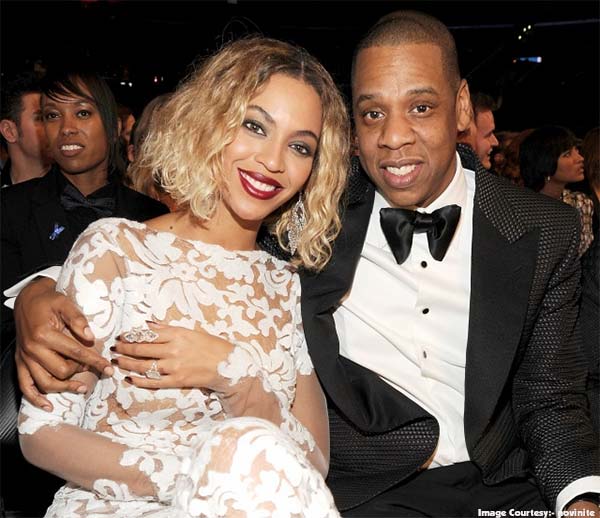 There have been a lot of rumors surrounding Blue Ivy's name (some even went as far as connecting her name to Illuminati). But in 2012, Beyonce posted a short passage from the Rebecca Solnit's novel, "A Field Guide to Getting Lost". The passage stated that "The light that gets lost gives us the beauty of the world, so much of which is in color blue". Many people think that this is the reason why they chose the name, Blue Ivy.
These celebrity baby names may sound weird but we have to give their parents some credit! After all, their names are unique and meaningful!
"Hope you find the post helpful and we are excited to hear what you think of it!"