THE BIGGEST CELEBRITY HAIRSTYLE YOU WILL FALL IN LOVE WITH RIGHT NOW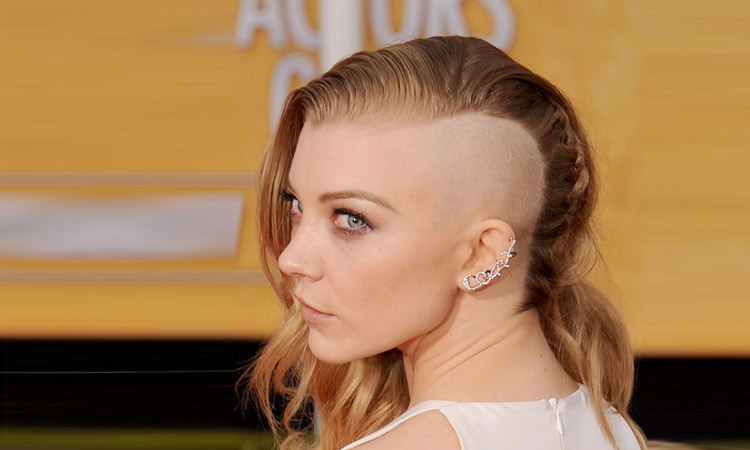 Many people would claim that their hair is their crowning glory. That is why many women take time and effort looking for hairstyles that would make them feel beautiful and confident. Oftentimes, these women rely on magazines, movies, and TV shows to determine which hairstyle would be suitable for them.
And, of course, these sources would never disappoint! The magazines, TV and social media are always filled with pictures of the hottest celebrity hairstyles that many women would surely fall in love with. And it comes as no surprise that many people would follow the hair example that they have set. After all, celebrities are the authorities when it comes to beauty and fashion.
Are you looking for the hottest celebrity hair color or style? Do you want to mimic the trendy hairstyles of celebrities? Well, you should not look for pegs any further because we have it right here! Below are some of the celebrity hair pictures that you should bring with you on your next session with your hair stylist:
1. Blunt Cut of Jessica Alba
Many people think that they have to wear celebrity hair extensions or get an edgy cut so that they can look beautiful. Well, Jessica Alba is here to prove that common misconception wrong! Jessica Alba's blunt cut is a classic. She has always sported this shoulder-length curly hairstyle that has a few layers which perfectly frames her face.
According to experts, this blunt cut will work well with hair of varying textures and thickness, but it would work best for a straight hair. If Jessica's look is a bit limo for you, you can add body to it with the use of a volumizing spray. You should also blow dry your hair with your head upside down before styling so you can achieve the volume that you want.
2. Pixie Cut of Emma Watson
We have all been surprised when Emma stepped out of TV shows with this semi-boyish cut. From her long curly and very feminine hair in Harry Potter, this short hairstyle is truly a breath of fresh air. And even though her hair is now shorter than Daniel Radcliffe, we are all still smitten with the charm and beauty of this young lady.
To prevent the hairstyle from making Emma look too masculine, her fringe and the hair in the nape and ear area are maintained in a very soft texture. If you are planning to try out this haircut, make sure that you have it trimmed at least once a month and you should always have a hair product on hand for taming flyaways.
3. Angled Bob of Jennifer Aniston
We have used to seeing Jennifer with her simple straight shoulder-length hair for many years, so this angled bob is really a surprised to many. But we can definitely say that this one is a pleasant surprise!
This hairstyle is the best option for you if you want a shorter hair, but you can't fully commit to it. The length in the front is super flattering and can soften strong masculine features. In addition to that, having long hair at the front part is also the perfect way to make a round face look a lot thinner. To make the most out of this trendy haircut, you should apply a styling lotion on your damp hair then blow dry it with the use of a round brush.
Related: SIMPLE WAYS TO STRAIGHTEN HAIR WHICH YOU SHOULD DEFINITELY TRY NOW
4. Shaved Side Cut of Rihanna
It does not come a surprise that Rihanna is on this list because when it comes to hairstyles, she is at the top of the game. In fact, if you think about it, we have never seen Rihanna sporting the same hairstyle in the same year! However, this shaved side cut hairstyle of Rihanna has captured the attention of many people mainly because it looks edgy and crazy at the same time. But no matter how weird-looking it was, Rihanna was able to make it work so you go, RiRi!
The rough side shave is balanced out by the curly fringe. But please keep in mind that this hairstyle is not for the faint of heart. You need to lots of confidence to pull off this look! But if you think you have what it takes, then, by all means, go for it!
5. MidLength Curly Layers of Eva Longoria
We have been too focused on short haircuts lately but lucky for us, Eva Longoria is here to remind us that long hairstyles still rock! So if you fancy longer hair over the shorter ones, then this one is for you!
This hairstyle is on this list because of its amazing versatility! Whether your hair is curly or straight or you wish to pull off an updo, or down do, this hairstyle is your best option!
6. Flirty Fringe of Reese Witherspoon
Reese Witherspoon was perfect for being Legally Blonde for plenty of good reasons, and one of those is her flirty wispy bangs. Reese has been wearing her hair like this for decades already, and still, we can't get enough of how amazing her bangs look.
What makes her flirty fringe attention catching is the fact that it can draw attention to the eyes and open up the face. Many people would make fun of Reese's forehead but it is the very reason why this flirty hairstyle came into play so how can you hate it?
So, which celebrity hairstyle do you think is for you? Are you willing to take risks and follow the surprising hair transformations of some celebrities? Or will you just play safe and stick to what has always worked well for you? Regardless of what hairstyle you have chosen in this list, you are bound to enjoy one trendy hairstyle that will surely make heads turn! Now, go to your hair stylist so you can finally achieve the celebrity look that you have always wanted to have!
"Hope you find the post helpful and we excited to hear what you think of it!"