Which Famous Celebrity Instagram Accounts You Should Follow Daily
Instagram has become the hub of entertainment and source for information. You no longer have to log in just to see where your friends had lunch today or what they had for lunch. This is due to the number of celebrities and famous or popular brands that have integrated their activities to include instagram. These have garnered millions of followers. In a single day, you might just learn a celebrities entire life history or directly chat with them and share photos. With the celebs and popular brands posting on instagram, many people are now switching to instagram for entertainment as it is slowly becoming the most used and most sought after social media network. Access and get in touch with your favourite and other famous personalities through instagram. Here are some of the celebrities who seem to use the Instagram app each single day.
1. Rihanna
She might have disappeared from the social media network for over six months, but she is now back and rocking it. Her instagram account had probably or most possibly been suspended due to the nature of postings she had then. However, that seems to have changed and is now one of the most popular celebrities on instagram that you must follow.
2. Snoop Dogg
If you decide that Snoop Dogg Instagram Account is one of the celebrity accounts to follow, then this should be a fair warning. His posts are continuous and may dominate your instagram page. However, even with the high number of posting he makes in a single day which range around twenty and above, he still has a huge following or around 4.2 million instagram followers that are loyal to him. Currently, his instagram counts for posts is at 13, 600.
3. James Franco

His posting pattern on his celebrity instagram accounts cannot be said to be once in a single day or multiple times. this is because he can do both in a single day. Sometimes he does skip a single day but he is back the next day with a post for his followers. His posts are mostly made of images or photos, which includes silly selfies, screen shots of many different things or some of the funniest memes on the market.
4. Miley Cyrus
She can be termed as an instagram queen based on the huge number of instagram followers she has on her account. Based on it, you might say that she is a popular celebrity on instagram and her followers are around 15.5 million. Her posts tend to rhyme with her weird or so defined personality making them a bit crazy and fun to have. She includes photo shopped images that are most probably from her loyal fans. Her posts are on a daily basis.
Related: 12 INSPIRATIONAL CELEBS WITHOUT MAKEUP : LET'S SEE THEIR REAL FACES
5. Jessica Alba
Her instagram page is one of the best celebrity instagram accounts to follow. According to it, you may conclude that her life is quite glamorous and exciting in nature. Her posts on the app are casual images or photos that show her having a lot of fun. She also posts photos of her in different groups and selfies of her wherever she is. She is can be said to be a bit active with around four or five posts on instagram in a single day.
6. Nicki Minaj
She is one of the best celebrity instagram accounts that you can never un-follow or fail to. She is active on her instagram account, which constitutes one of the best celebrity instagram accounts on the app today. Apart from her selfies, she also adds up spice to her posts by posting images of her in different outfits from previous photo shoots, adds promotional shots and posts every now and then and a lot of careen shots of different things. Her instagram followers are currently at 15.3 million and her posting is regular with a skip in a few days but always comes back strong than ever.
7. Ariana Grande
Celbrity instagram accounts can be obsessive when used for entertainment. This is what I think after observing and following Ariana Grande. Who wouldn't want to be like her especially young teenage girls? Well this might be the explanation we might be looking for to explain her over 111 million followers on instagram. Her posts are mainly black and white due to the filters and she has a thing for landscape images and portrait ones as well. In addition, her posts are quite mysterious and can also be described as artsy. In addition, her posting is done on a daily basis and therefore, expect a new and mysterious posts from a popular celebrity on instagram Ariana Grande.
8. Dwayne Johnson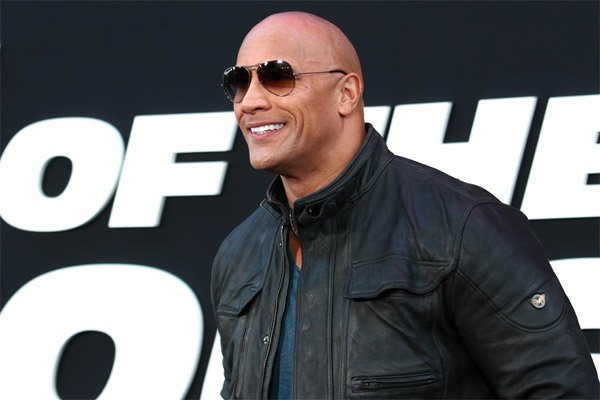 His instagram activities have increased recently. In addition, his celebrity instagram accounts can be said to have something different from others. He posts videos of himself talking to the camera and a few photos here and there or plain personal selfies. His posting rate can be said to be daily and he does it around several times in a day.
Related: BODY SHAMING CELEBRITIES ARE CLAPPING BACK AT THE BODY SHAMING BULLIES
9. Kim Kardashian
She can be said to have the best celebrity instagram accounts in the whole world. With over 25.8 million instagram followers, she is sstill rocking it and keeping her loyal followers and fans happy. If one of her followers, then you know she adds her face all over the appp and keeps it cool making entertainment headlines while at it. Well, she is hugely active while on the app and posts selfies and photos of nothing else but her and her beautiful face. Her posting rate is daily which means you will have her face plastered all over your instagram feeds. However, she will keep you interested as a follower, which makes her one of the celebrity instagram accounts to follow. Be sure you do.
10. Sean Combs
Celebrity instagram accounts sometimes document entire individual lives leaving out very little. This is what Sean has on his instagram account. He posts selfie videos of his family, himself, shout out to other interesting and famous personalities for you to follow on instagram and adds spice to it with inspirational quotes.
Conclusion
Celebrities are definitely a source of entertainment with their postings on instagram. Learn more about your favourite personality through instagram.
"Hope you find the post helpful and we excited to hear what you think of it!"