Know Celebrity Lifestyle Secrets Which The Starts Revealed To Lead a Healthy Lifestyle
Need a little Motivation??? Well, I hope this helps check out these celebrities who workout and keep their physic tight. Eating healthy and working are all great, but let's face it we could all use a little motivation from time to time.
1. Jennifer Lopez
Jennifer Lopez just gets better with time. The singer/actress isn't slowing down anytime soon as and runs a tight schedule not only in her career but also when it comes to her health and fitness. Jlo's diet consists of no sugar no salt diet, with portion control playing a huge part food diet as well as no alcohol. Not to the star has also shared that her fitness schedule consists of 16-hour workout sessions with her trainer, so it's important that she is well rested and ready to go the next day.
Jlo has kept it no secret that she loves to celebrate her body, so it's only right that she keep up the great work. #BodyPositive we love it Jlo.
2. Khloe Kardashian
Khloe Kardashian makes a living a healthy lifestyle look great.
The 31 year- old reality decided after ending her relationship with ball player Lamar Odam that is was time to start doing things a little different when it comes to her diet and fitness. The Kardashian reveals to people.com that her diet consists of dairy free diet and 3-5 days of intense cardio.
3. Demi Lovato
o
Demi Lovato keeps no secrets when comes to her working out, just take a look at her Instagram. Lovato is all about body positive, and she has expressed her cardio workouts that the star does 5-6 days a week helps her keep a positive attitude.
Related:- CELEBRITY WEIGHT LOSS SECRETS YOU SHOULD TRY FOR BEAUTIFUL BODY
4. Kourtney Kardashian
Kourtney Kardashian Makes being a mom, a reality star, a business woman and making time to workout look easy. Kourtney has shared that her diet consists of lots of organics and that she gluten/ dairy free. The Mother of three workouts 4-5 days a week for at least 45 mins.
5. Michelle Obama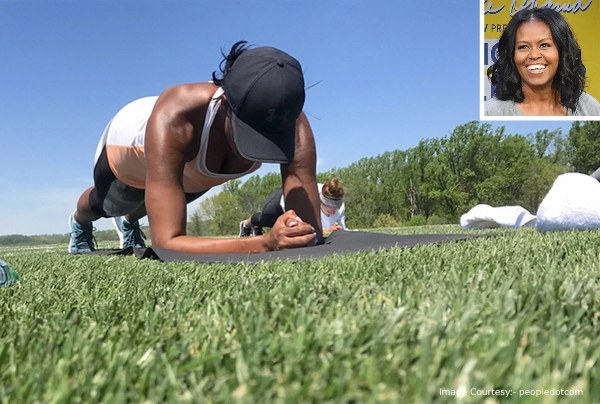 Michelle Obama as the first lady started the "Let's Move campaign'.
Encouraging many Americans to get your body up and move, but she didn't stop there she also planted and a vegetable garden while in the white house, and even life after the white house Mrs. Obama continues to workout and be a fitness inspiration to many.
6. Jennifer Aniston
Jennifer Aniston body goals never go out of style, the actress secret to staying fit is beginning her workouts at 6 o'clock am, combining spin class and yoga three days a week and her diet consist of low carbs diet, but still able to enjoy her favorites like a steak every once in a while.
"Hope you find the post helpful and we are excited to hear what you think of it!"