Famous Celebrity Love Stories: This Is How They Met.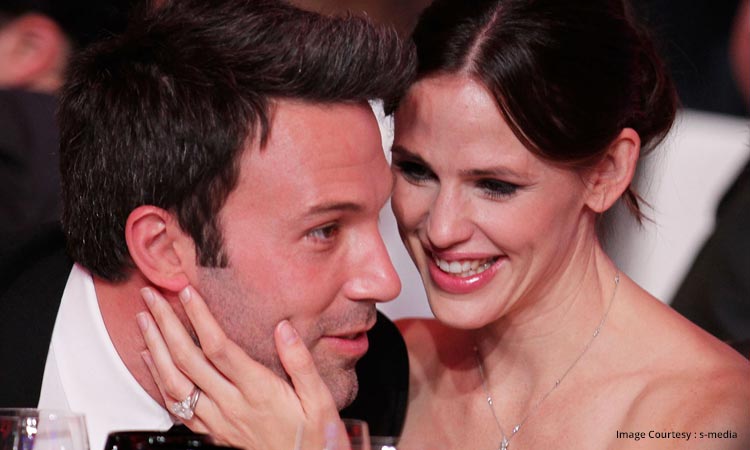 Who wouldn't love celebrity love stories? Not the one in the movies-we are talking about those love stories in real life. We all love hearing about love stories-how people meet, how they get to know each other and how their relationships turn into romance. But nothing beats knowing how these things happen in Hollywood.
After all, celebs always take things to a higher level and surprise us in ways we can never imagine.
If you are one of those people, who are updated when it comes to current celebrity love stories or celebrities who dated who, then you will surely be giddy about what we have in store for you-the stories on how celebrity partners met and fell in love! And we will not have you wait for it any longer (we know you are excited as we are!) so get reading!
1. Victoria And David Beckham
According to the famous soccer superstar, their celebrity love life started when she first saw Victoria performing in the "Say You'll Be There" music video of Spice Girls. In 1999, the two finally got together, and the rest they say is history. Their encounter is not that romantic, but we can say that their love is true since they are still together up until now! It seems like there's nothing that can beat the power of love (or the charisma of the pop star Posh Spice)!
2. Alexis Ohanian And Serena Williams
According to these two, they accidentally met in Rome during one of their travels. In fact, they attended the same event, and they were sat in the same table which is a lucky coincidence for them, don't you think? It looks like fate has brought them together. But is surely their love for each other that made them stay together. While these two are quite quiet about their relationship, they finally came out in public when Williams announced their engagement. And guess where the proposal took place? In Rome, of course! Oh, and they are also already having a baby together! Aren't they just the cutest?
3. John Legend And Chrissy Teigen
Chrissy is one social media sensation nowadays because of her sassy humor and sarcastic comebacks. Because of this, her relationship with John Legend is one of the celebrity love stories that we would love to know more about.
It is said that these two lovebirds met on the set of John's music video, "Stereo" back in 2007. According to Chrissy, they hooked up then (way to go, John!) but it took a while for them to be officially together but it finally happened, and we are thankful for that because their relationship resulted to the beautiful and adorable Luna.
Related: EVERYDAY PEOPLE WHO LOOK LIKE CELEBRITIES
4. Adam Brody And Leighton Meester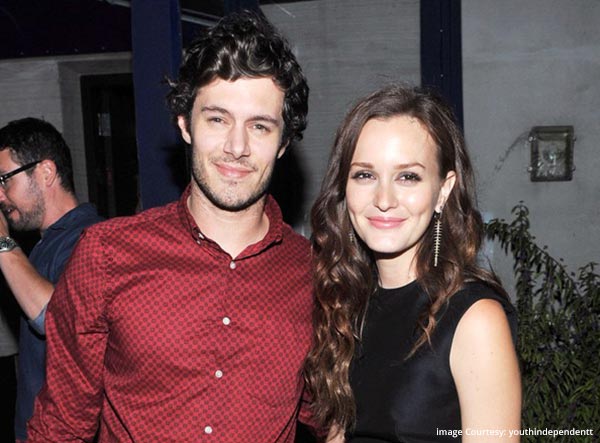 These two initially met on the set of their movie, The Oranges in 2011. But back then, there were no sparks between them and their love story didn't unravel until two years later when they both starred in the film, Lifting Partners. So it seems like life really has its way of bringing two people (who are supposed to be together) together.
5. Tom Brady and Gisele Bundchen
There's no denying the fact that these two people are two of the most beautiful celebs in the world and them being together will surely make everyone cry (Sorry Tom fanatics, he is taken!). But you will surely feel giddy when you learn how they met. According to them, they met on a blind date which was set up by a mutual friend of theirs! And did you know what the friend told Tom? He said he knows a girl version of Tom and he said the same thing (the counterpart term, of course!) to Gisele. Well, it looks like their mutual friend is spot on because these two have been married for 8 years now and already have two children. Way to go, mutual friend!
6. Ryan Reynolds And Blake Lively
Among all the celebrity couples in Hollywood, these two are, by far, the cutest! You can always find them giggling, holding each other or staring into each other's eyes and we can't get enough of them! The way they met is quite common, but still, we love them so who cares. The two met on the set of The Green Lantern. During the same year, Reynolds divorced his ex-wife Scarlett Johansson. In 2012, they finally got married and are now happy parents to two beautiful kids. Scarlett is now already back on the dating scene, so all's well that ends well!
7. Jessica Biel And Justin Timberlake
According to Justin (his very own words), their celebrity love life started in the most un Hollywood-esque (if there's even such a term!) way. He shared that they met through a mutual pal (we didn't think that blind dates are also common in Hollywood!). Justin also shared that she wooed Jessica the traditional way and he usually calls her via phone. Justin claims that this is something he has learned from his father that chivalry should not die just because the Internet was born.
He made sure that if he is asking her out on a date, she should hear his voice and so he called her. He also shared that she did not say yes at first, but luckily he was persistent and made a lot of ways for her to say yes. Lucky for him (and for us!), she finally said yes! Now, they are already married for four years and are happy parents of a cute baby boy. Men, you should pay attention! This is how you should be doing it!
Truly, classic love stories are not just for the big screen and in books-it can also happen in reality too! For sure, you cannot get enough of these celebrity love stories. After all, they are great examples that the best love stories can happen to anyone and everyone! And of course, it is a great reminder that they are just like normal people who need someone special in their lives too!
"Hope you find the post helpful and we excited to hear what you think of it!"