Diana, Princess of Wales: Diana's 11 Most Precious Life Moments
Maybe you have been wondering about the various trending articles about a certain Princess Diana. Why does it seem that everybody is celebrating her life and still grieving for her loss even though she died decades ago? Maybe you are wondering—who is Diana Princess of Wales? Or how did Princess Diana die?
Princess Diana was the wife of Prince Charles. While many people thought she had set her eyes on being the Queen of England, she wanted nothing more than just to be a Queen of the People's Heart. Sadly though, all of her dreams have been taken away from her that one fateful day (August 31, 1997) when her car crashed in the Pont de l'Alma road tunnel as they were trying to escape from the paparazzi.
To celebrate Princess Diana's life, we have compiled a few of her life's most precious moments below.
1 – The Birth Of a Princess Diana
On July 1, 1961, Diana Frances Spencer was born in England (Norfolk).
2 – Joining Her Sisters In School
Diana, along with her sisters, Jane and Sarah, went to West Girls' School. She was not good at academics, but she showed great promise in sports and music. She left without any high school diploma after failing the O-level exams twice.
3 – When She Became a Lady
At the age of 13, Diana has been given the title of a Lady because her father inherited the Althorp Estate and became the Earl of Spencer after her grandfather died.
4 – Having a Home Of Her Own
In the summer of 1979, her mother bought her a flat in Coleherne Court, Earls Court as a gift for her 18th birthday. She invited over three flatmates and went on to spend the summer working as a nanny, housekeeper, and assistant to a kindergarten teacher.
5 – The Proposal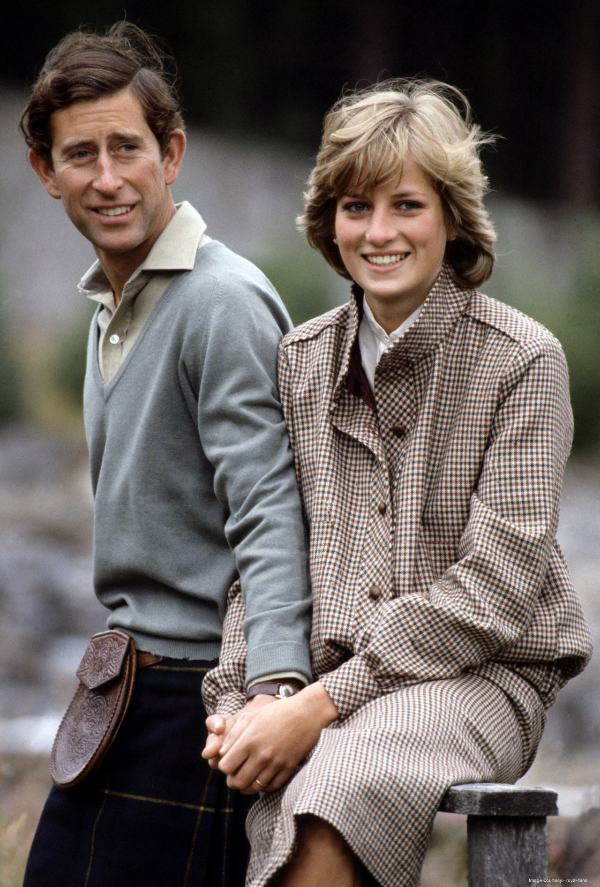 Charles and Diana have already met a few times before, but it was only during the 1980's that Charles had the guts to ask Diana out for a date. It seems like they hit it off pretty well because, on February 3, 1981, Prince Charles invited her to the Buckingham Palace for dinner and proposed to her. Her engagement ring– a 12-carat blue Ceylon sapphire set in an 18-carat white gold and surrounded by 14 Solitaire diamonds—garnered a lot of attention.
Related:-MTV VMAS 2017: BEST RED CARPET LOOKS FROM 2017 MTV VIDEO MUSIC AWARDS
6 – The Royal Wedding
If there's one wedding that you can call fairytale wedding, it would be Princess Diana Wedding. On July 29, 1981, the two finally got married, but it was a wedding like no other. They got married in St. Paul's Cathedral and the wedding was televised to about 750 million audiences.
This is the time that Princess Diana became one of the most famous women in the world. Women adored her, wore the same wedding gown as her and wore the same hairstyle she sported back then.
7 – The Pregnancy Announcement
On November 5, 1981, the palace announced that Prince William and Princess Diana were pregnant with their first child and the entire country celebrated with them.
8 – The Birth Of Prince William
On June 21, 1982, Diana gave birth to their first born, Princess William. Diana was a hands-on mother (which made the people love her even more). She would personally bring William to school which most royal mothers don't do by themselves.
Related:- HAILEY BALDWIN CLOSET: GET A CLOSER LOOK AT HER RED HOT LATEX DRESS
9 – The Birth Of Prince Harry

On September 15, 1984, Diana gave birth to their second child, Prince Henry Charles Albert David. According to Diana, she and Charles were closest during the months leading up to the birth of Prince Harry.
10 – The Dance With John Travolta
In 1985, Diana danced with actor John Travolta at the White House. The dance was orchestrated by the First Lady Nancy Reagan, and every one was in awe of how classy and elegant Diana looked in her off-shoulder midnight blue gown that is now known as The Travolta Dress.
11 – Living For a Greater Cause
As a proof that Diana Princess of Wales is more than just a pretty face, Diana became involved with land mine issues in 1996. She aims to raise awareness about the bad effects of land mines and the International Campaign to Ban Landmines (which she worked hard on) won a Nobel Peace Prize months after she died.
More than the stylish Princess Diana fashion, this princess is loved by many because of her good heart. There's no denying it- Diana of Wales was gone too soon, but no matter what, her memories still live in our hearts.
"Hope you find the post helpful and we are excited to hear what you think of it!"