10 Best Fashion Designers
You may know the latest trends, but do you know the people behind those trends? If not, then it is the time that you get to know the people who have greatly influenced the fashion industry. Today, let us take a look at some of the best fashion designers who have taken fashion to new heights with their creativity, innovation, and boldness.
With that in mind, here are the fashion designers whose designs continue to influence the way we dress up until today.
1
Calvin Klein
He established his brand in 1968 and his fame started when he opened a coat store for men and women in New York City. Popularly know as "Calvin the Conqueror", his collection now includes kids clothing, perfume, jewelry and hosiery. He has dressed up celebs like Gwyneth Paltrow, Helen Hunt, and Julia Roberts.
2
Yves Saint Laurent
This French designer is popular for redefining masculine clothes into beautiful, sexy and feminine clothing. He was the one to introduce men's smoking jacket and power suits. But the best fashion legacy that he left behind is the "ready-to-wear" clothing. Angelina Jolie and Kate Winslet are just some of his famous clients.
3
Coco Chanel
Born Gabrielle "Coco" Bonheur Chanel, this fashion designer was the one who created the little black dress and the popular Chanel suit. She was also the only fashion designer who was included on the list Time 100: The Most Important People of the Century. She has worked with Lily Collins, Kristen Stewart, and Karlie Kloss.
4
Donatella Versace
The tragic death of her brother Gianni pushed her to handle the Versace label independently. She was the first designer to use A-list celebs in the catwalk and is also fond of using celebs, like Madonna, Demi Moore, Christina Aguilera and Jennifer Lopez in promoting her clothing, accessories, and home furnishings collection.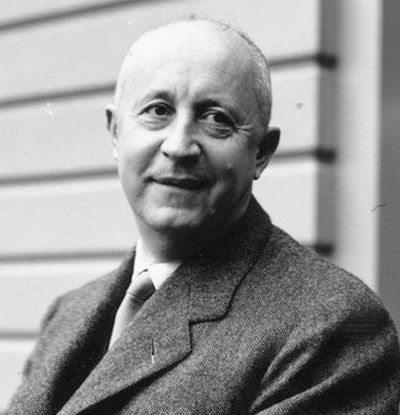 5
Christian Dior
This French designer was the one responsible for inventing the "New Look" silhouette. He was also the one to revolutionize women's clothing after the Second World War. His trademark includes bustier, bell-shaped skirts, and rounded shoulders. He has dressed the likes of Natalie Portman and Charlize Theron.
6
Giorgio Armani
This Italian fashion designer is popular for menswear clothing collection. His clean, well-tailored and well-designed suits have taken men's clothing to new heights. He is also the first ever designer to ban models who have BMI under 18. His celeb clients include George Clooney, Leonardo DiCaprio and Cate Blanchett.
7
Alexander McQueen
This British fashion designer worked as the chief designer in Givenchy before launching his collection of his iconic extravagant designs and unique and edgy shoes and accessories. Sadly, this talented designer took away his life in 2010. He has dressed up Sarah Jessica Parker, Beyonce, Ashley Tisdale, and Mila Kunis.
8
Tom Ford
As a creative director of Gucci, he was the one to turn Gucci into a $10 billion company from bankruptcy, earning him the Best International Designer Awards in 2000. As a fashion designer, he introduced satin shirts, metallic boots, Halston-esque dresses, and velvet hipsters. Mark Zuckerberg and Brad Pitt wore his designs.
9
Donna Karan
As the head designer for Anne Klein, she launched her legendary "Seven Easy Pieces" and Essentials Line. Now, she is the sole designer behind the DKNY label and is known for her sleek and practical designs with a touch of glamour and femininity. Her clients include Cara Delevingne, JoJo and Olivia Palermo.
10
Dolce & Gabbana
This duo is made up of Stefano Gabbana and Domenico Dolce. Their trademark designs include pinstripe suits, loud and eye-catching printed coats. They were also the ones to start the underwear-as-outerwear trend with their bra fastenings and corsets. They have dressed up the likes of Anne Hathaway and Britney Spears.