Gal Gadot is Now Super Fashion Goals in Flats You Must Know!
Gal Gadot's love for flats will make you rethink those six-inch stilettoes you have in your closet.
The Beautiful "Wonder Woman" star graced the red carpet late last month for the Wonder Woman premiere and was asked,' by a Variety Magazine reporter who noticed the actress wasn't wearing heels," Why she didn't wear heels? Gadot's response. 'It's more comfortable." It doesn't get more simple than that. Wonder Woman is released everywhere in theaters now.
The 32-year-old actress wore a beautiful red sequined Givenchy gown and a pair of 50$ gold studded sandals from Aldo as she attends her hollywood premiere .
Gal Gadot is indeed, breathtaking and she is breaking all the fashion rules, as she continues her press tour promoting her new movie. And we are so here for it.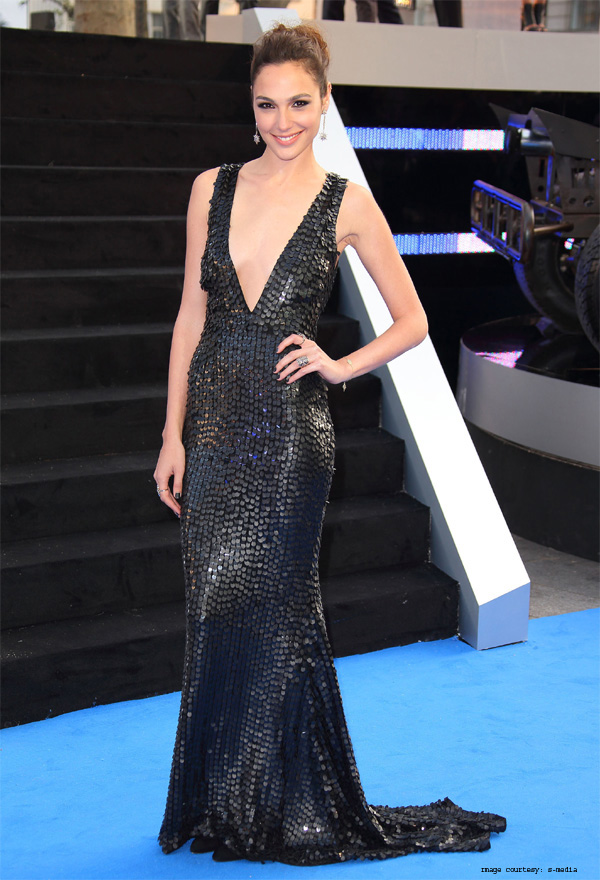 The "Wonder Woman" star has also admitted to USA Today. That she wants to create a trend, of doing red carpets in flats. She also added that she loves wearing heels, she believes that heels are beautiful and sexy, but feels it puts us out of balance and could cause us to fall as well as cause back problems.
Just to say the least and which are all Good points!
Related: 11 TYPES OF SHOES EVERY GIRL MUST HAVE IN HER WARDROBE
Gal has mentioned in a previous interview with W-Mag that Beyonce was her motivation for taking on her current role as Wonder Woman. And we can honestly say that she is doing her part inspiring and motivating others not just in her current role, which by Gal Gadot is stellar in the latest superhero character.
We must admit this comfortable way of doing style is causing lots of talks; this could be a millennial fashion trend that is just beginning. If more stars decide to attend red carpet events and other press
promotions etc., making statements like the one the beautiful actress/ model Gal makes. Celebrities could begin sending a message to their audiences; To be themselves and do what makes them feel comfortable. It's not a bad thing at all! I think the more millennials see celebrities in the light of being themselves it will be an eye-opening for generations now and to come and will influence them to do the same. And let's not forget to mention flats sandals are the perfect trend right now especially in time for summer.
Which, is a bigger message and why so many have called her the ultimate Superhero.
Check out the Mother of two Wonder Woman star as she made her movie press rounds rocking her flats, looking super chic and comfy.
Gadot in NYC wearing a chic cobalt blue knit peplum top and matching skirt. With Black with embellished peep-toe black flats. Source: People Instyle
Seen here wearing a soft pink dress with ruffles on the end, paired with black flat sandals
Press Day: Gadot wears long sleeve midi dress with black embellished peep toe flats.
"Hope you find the post helpful and we excited to hear what you think of it!"