Does your hair feel like it is all unruly, dry and damaged? Are you looking for ways on how you can bring back its old glow and radiance? With all the treatments and heat styling methods that your hair is undergoing nowadays, it is easy to understand why! In fact, many women are suffering from the same dilemma as you!
However, that does not mean that you should just settle with a straw-like dry and damaged hair. That's because there are plenty of things that you can do about it! Shampooing and conditioning on a daily basis is a good idea. But if you wish to bring back the softness and smoothness of your hair, you need to give it a special treatment—deep conditioning.
This simple treatment can restore the moisture and body of your hair. And the best thing about this treatment is that it is easy to do and it will not consume too much of your time. Sure, it may take more time than your usual conditioning routine but rest assured- the results are all worth it!
With that in mind, here are some of the best hair conditioning tips that you can try to revive your damaged hair:
1. Use Shampoo And Conditioners That Are Free Of Sodium Lauryl Sulfate (SLS)
Our hair becomes dry and brittle due to the harmful ingredients found in the hair products that we use. That's why one of the hair conditioner tips that you can try is to avoid using hair products that contain SLS or Sodium Lauryl Sulfate.
This is an anionic detergent which you can see in most hair products, and it acts as a surfactant and foaming agent. However, this ingredient tends to weaken the hair as time goes by because it has the ability to strip the natural oils in our hair, making the hair dry and brittle. By using products without this ingredient, it can be easy for you to restore the natural radiance of your hair.
2. Enjoy Hair Mask Or Hot Oil Treatments On a Weekly Basis
All the styling and drying methods that we are using on our hair leaves it weak and damaged. The extent of the damage done by these styling methods cannot be restored by shampooing and conditioning so you need to do something extra for your hair and the best treatments that you can enjoy are hair mask and hot oil.
Most of these treatments contain Argan oil which helps to smooth and soften hair strands. It can also provide a protective barrier to the hair from heat and other environmental factors.
3. Turn On Your Humidifier
The main reason why your hair is dry and brittle is that it lacks the moisture it needs to stay healthy. In addition to heat styling and chemical hair treatments, other causes of hair dryness are central heating and dry climate.
The best way to combat that is to sleep with your humidifier turned on. The humidifier will add hydration to air. This extra moisture will then be absorbed by your skin and hair, helping to keep dryness at bay.
Related: HOW TO GET THICKER HAIR FOR BEAUTIFUL AND GORGEOUS HAIR THAT YOU WANT
4. If You Have Colored Hair, Apply Conditioner On Your Scalp
We have been taught that applying conditioner to your scalp is a big no-no. But this one of the best hair conditioning tips for people with colored hair. Doing so can help prevent the color from being washed off.
5. Condition Your Hair Before You Shower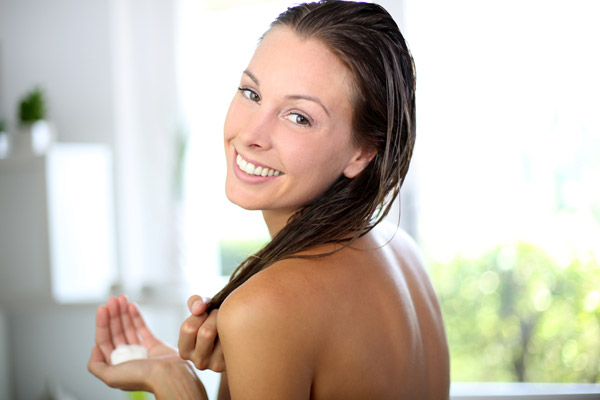 Pre-shampoo conditioning treatments have become popular because of the discovery that your hair can absorb more moisture before you shampoo than after shampoo. To take advantage of this discovery, you should wet your hair (this will help open the cuticle) then apply conditioner. Let it sit for about 30 minutes to an hour. Again, rinse it off then proceed on taking a shower. You can then shampoo your hair afterwards. Try this, and you will surely be amazed at how silky smooth and soft your hair will feel.
6. Use Olive Oil On Your Hair
Among the many hair conditioning tips that you will encounter, the most effective ones are those that will tell you to use natural and organic products in your hair. This is because such products are free from harmful chemicals that may cause damage to your hair.
One of the best natural products that you can use in conditioning your hair is no other than olive oil. To do this treatment, warm olive oil in the microwave for just a few minutes. Make sure that it is not too hot—just lukewarm. Apply olive oil to your root end then spread it to the strands of your hair using your fingertips. Once all your hair strands are already covered in oil, wrap your hair with a warm and wet towel for about 20 to 30 minutes. Shampoo and rinse hair afterwards.
7. Use Coconuts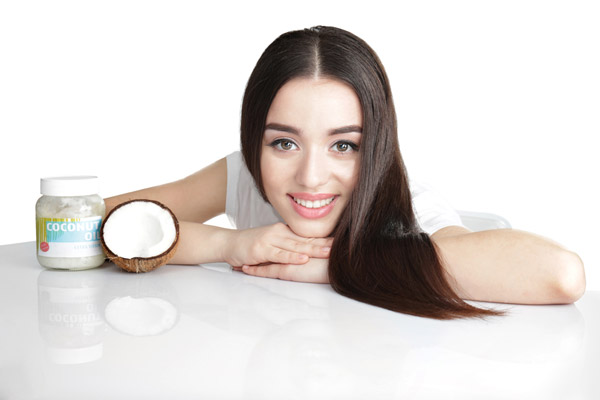 Another natural hair conditioner that you can use is coconut oil. As compared to all the other natural oils out there, coconut oil can penetrate your hair the best. In addition to its moisturizing properties, another reason to love about this natural hair conditioner is that it can prevent the loss of protein in hair. One bonus is that it smells really nice!
You can use coconut oil by applying it on your hair then pile your hair into a loose bun. Let it be for about an hour. Shampoo it two times then rinse it thoroughly.
All of us are well aware of the must-do basic hair drill—shampoo the hair, rinse then apply conditioner, wait for 2 minutes and wash it off again. But sometimes, our hair (especially the dry and damaged ones) need extra care and attention. And you can give your hair that with the help of a deep conditioning treatment.
Perform one or all of the hair conditioning ideas that we have mentioned above, and you can surely enjoy a healthier, bouncier and better-looking hair for a long time. Now, you can kiss those split ends and damage goodbye!
"Hope you find the post helpful and we excited to hear what you think of it!"