How To Get Rid Of Hyperpigmentation (Ways To Get Remarkable Results)
Are you dealing with dark spots on face and don't know what you can do about it? Do you wish to finally get rid of those dark spots and unwanted discoloration in your face? Well, you are not the only one! All of us want to know how to get rid of hyperpigmentation, but sadly, it seems like this feat is impossible.
You may have already tried various ways on how to remove dark spots but to no avail. Don't feel defeated though! There have been tried and tested ways on how you can get rid of dark spots. But before you can find out what is the most suitable way for you, you need to know what causes the dark patches in your skin so you can determine what is the best way to treat it.
1.The Hyperpigmentation Causes You Should Know

To effectively address hyperpigmentation, you need to first understand its cause. With that in mind, here are the most common causes of hyperpigmentation in the skin:
A. Ethnicity
There are some ethnicities that are more prone to hyperpigmentation than others. Asian, African, Eastern Indian, Hispanic and Native Americans are most prone to it. This is because of the size of their melanocytes and the production of tyrosinase in their skin. Tyrosinase is an enzyme that is needed in producing melanin.
B. Sun Damage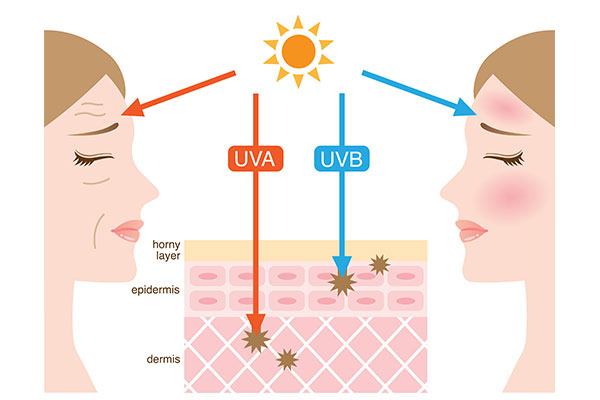 This is the most popular cause of all. The hyperpigmentation brought about by this cause may manifest at the early age of 18. The dark spots in the face come as a result of overexposure to the radiation of UV rays and its effect can become more noticeable as we age. By then, the discoloration can be referred to as age spots.
When our skin is exposed to the sun, an inflammatory response is produced. The longer we are under the sun, the higher the inflammation levels would be. As a result, inflammatory hormones are released, and these hormones trigger various reactions in the body, one of which is the activation of melanocytes which may lead to the overproduction of melanin. Melanin is the pigment that is responsible for causing dark patches on the skin.
C. Acne
If you are a person who is prone to having acne, you are also most likely to be dealing with hyperpigmentation that is often left behind by acne. We know these as acne scars. This is due to the response that usually takes place following an inflammation (in your case, acne).
As your skin heals from an acne wound, it produces too much melanin which causes discoloration that usually remains even after the breakout is over. Post inflammatory hyperpigmentation may range from purple to pink to brown spot, depending on the skin tone of the person and depth of the discoloration.
D. Hormonal Change

If you are taking pills or are pregnant, the levels of progesterone and estrogen in your body will spike, and it often causes hyperpigmentation. These changes in the hormonal imbalance levels may boost the production of melanin. This condition is called melasma.
For most women, the discoloration may disappear after pregnancy, but this is not the case for some.
RELATED: Get Rid Of Dark Spots On Face And Hyperpigmentation On Any Skin Color
2. Various Ways On How To Get Rid Of Hyperpigmentation
Now that you know what causes hyperpigmentation, it is about time for us to learn how to get rid of hyperpigmentation. Here are some recommended tips on how we can do that.
A. Skin Lightening Cream

One of the easiest and most accessible ways on how to get rid of hyperpigmentation is no other than a skin lightening cream. When choosing a lightening cream, opt for one that contains plant extracts that have been proven effective to whiten and lighten the skin. These include Mallow Extract, Grapefruit Extract, Balm Mint Extract, and any more. These are rich in fatty acids which are known to address skin discoloration. Aside from these extract's brightening properties, these are also all-natural, so these will not cause skin irritation. All of these ingredients can be found from Solvaderm's JuvaBrite Brightening Complex.
The best thing about using creams is that you do not need to use a cotton ball during application.
B. Microdermabrasion
If the skin discoloration is minimal, you can also try the microdermabrasion treatment which can get rid of the discolored affected area by gently removing the uppermost layer of the skin and unravel a newer layer of skin.
C. Chemical Peels

If you wish to get rid of acne and at the same time, diminish the discoloration that comes with it, a Glycolic Avid, or Salicylic Acid chemical peel is your best option. Just like microdermabrasion, this removes the discolored layer of the skin, but it is a bit more effective in removing deeper pigmentation.
D. Ipl Treatment
If you think that the discoloration is sun-induced, the IPL (Intense Pulsed Light Treatment) is one option to try. The light looks for the discoloration of the skin, and it will lift those up then out. As a result, the affected area will turn darker and will then flake off after just a few days. The best thing about this treatment is that it does not damage normal skin cells, just the discolored ones.
E. Fractional Laser Resurfacing Treatment

If you are dealing with a more stubborn type of discoloration, like hyperpigmentation from acne, this may be the treatment that you need. This is probably the most intense treatment in the industry today. This laser treatment works by controlling the micro injuries in the skin which can boost its healing process. Some say that this treatment is one good way on how to get rid of hyperpigmentation from acne in a week.
It is never easy to find a way on how to get rid of hyperpigmentation. This is most especially true since the market is filled with products that are not usually effective. The information about how to get rid of hyperpigmentation from acne and other causes may vary. But if you wish to achieve a more even skin tone and finally put an end to hyperpigmentation in your skin, please do try out the treatments that mentioned above.
"Hope you find the post helpful and we are excited to hear what you think of it!"