Is Khloe Kardashian Pregnant? The Big News After Kylie's Baby Rumors!
The world may be having trouble keeping up with the Kardashians these past few days because, in less than a week, two of the Kardashian sisters were reported to be moms-to-be in a back-to-back shocking news revelations!
Just days after her youngest sister Kylie Jenner was rumored to be pregnant with beau Travis Scott, Khloe Kardashian is confirmed to be pregnant with current boyfriend Tristan Thompson through a public post by Jeffrey Jenkins.
Needless to say, netizens and fans are in a race to find out the answer to the question: is Khloe Kardashian pregnant for real? Find out what we know so far from the rest of this article!
1. How The News Broke Out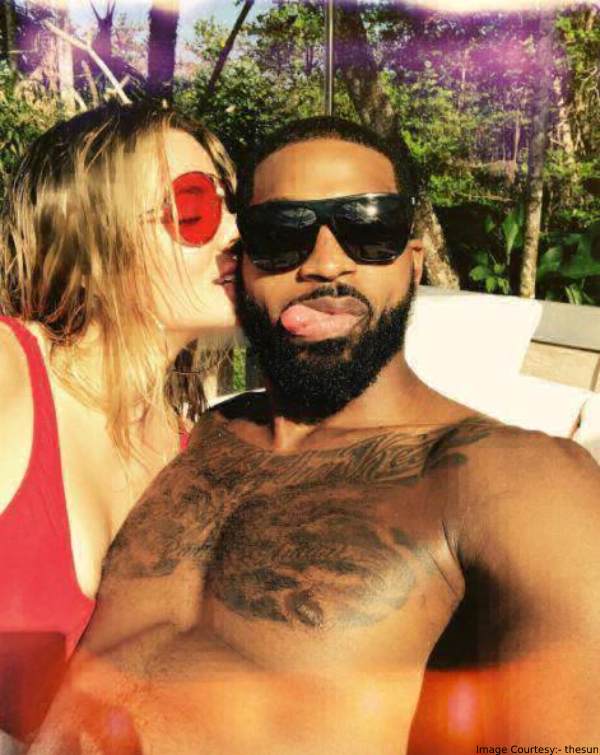 The Khloe Kardashian pregnancy news broke out after Jeff, who is the producer and director of the reality show Keeping up with the Kardashians, recently congratulated Khloe in a now-deleted public Instagram post saying that she will be a great mom.
2. Khloe's Current Relationship

Khloe, 33 and Good American designer, is said to be expecting a child with basketball player Tristan Thompson, 26, after being together for a year. The couple reportedly met back in September 2016 through a blind date set up by common friends.
Tristan, center player of the Cleveland Cavaliers, is already a father of his first child Prince with ex-girlfriend Jordan Craig, while this will be Khloe's first pregnancy despite being married to ex-husband Lamar Odom for four years.
The couple may have been dropping hints of the pregnancy when they raised suspicions on Khloe's 33rd birthday when she posted pictures with Tristan, and one of those was captioned "Mom + Dad".
However, any speculation was dropped instantly the next morning when Khloe complained of a hangover on Twitter. Then, TMZ sources insisted that the couple call each other mom and dad playfully.
Khloe has also mentioned in a KUWTK episode that Tristan wants to have five or six kids with her, which she finds lovely. She added that they "could start at one and then grow from there."
3. Khloe's Infertility Struggles
The public eye is not unaware that Khloe has had fertility issues and struggled to become pregnant in the past. Khloe married Lamar in 2009, and their relationship ended after getting a divorce in 2013 allegedly due to Lamar's overwhelming drug problem.
She said that they tried to conceive naturally but when things didn't work out, her sister Kim suggested she go to a doctor, which she did. That's when the fertility treatments started after the doctor found out that Khloe does not ovulate and her uterus lining is too thin. Because of these, she was prescribed to take pills and told to have kids sooner rather than later.
After this, Khloe admitted that although she openly talked about fertility treatments on and off camera during her years with Lamar, she had stopped the treatments secretly. According to her, the conditions with the troubled NBA star were not the healthiest to put a child into.
Related:- IS KYLIE JENNER PREGNANT? DOES SHE ACTUALLY GONNA WEAR BAGGY SHIRTS?
4. Khloe Big Baby News: Is Khloe Kardashian Pregnant?

Now that she's finally pregnant, an insider told People that Khloe and Tristan were not in a rush to announce the news to the world and that it has only been a week or so since the couple felt comfortable enough to share it with their inner circle.
A source confirmed that the pair is expecting and are absolutely thrilled. The source added that this is such a wonderful moment for Khloe to not only be expecting a baby that she has wanted for years, but also for possibly raising her child inside the right relationship with a man she truly loves. Also, everyone is happy for them.
However, having Khloe pregnant Tristan has not yet commented. The source also added that the couple did not want to intrude on Kylie's announcement and ruin it for her, by revealing the coming of a Khloe Kardashian baby, but Khloe has reached a point where she does not want to lie to people and stay tight-lipped is not working anymore.
People have now taken into social media to look for at least one pregnant Khloe photo that could serve as evidence, but the Good American co-founder's most recent photo on social media features herself showing off her abs.
Related:- CHECK OUT THE FAMOUS CELEBRITY MOTHERS WITH THEIR ADORABLE KIDS
5. The Growing Kardashian Clan

With Khloe pregnant, that is, if the sources are telling the truth, her baby will be the third to be born into the Kardashians early next year
Kim and husband Kanye West are expecting their third child, possibly even twins, via surrogacy on January while Kylie is rumored to be expecting a baby girl with Travis Scott in February.
Based on a statement from a close family friend, Kylie and Khloe may be due to give birth around the same time and are looking at it as a great experience as sisters.
However, multiple sources including TMZ said that the reality TV star conceived naturally and is several months along the pregnancy, although the baby's gender and due date are still yet to be confirmed.
So, is Khloe Kardashian Pregnant? No one's really sure YET, but if she is, we will be happy for her, as well as for her sisters and the growing Kardashian clan.
"Hope you find the post helpful and we are excited to hear what you think of it!"