Movies In February 2018: Which Will Be Your Most Favorite?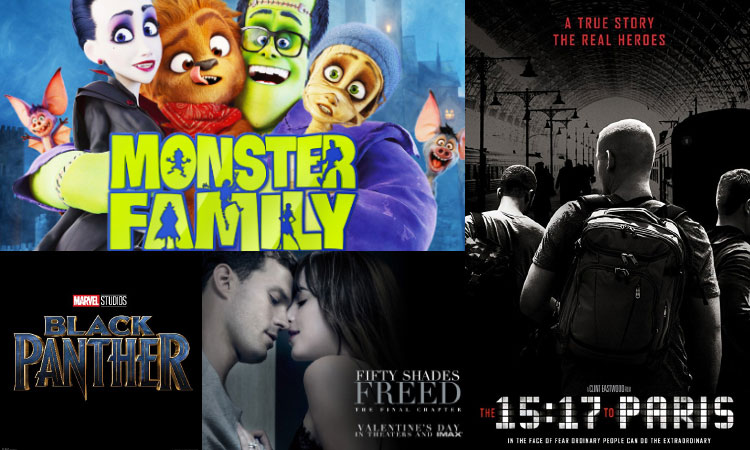 Are you a self-confessed movie buff? Well, this article will certainly help keep you in the loop with all the up and coming movies in February 2018.
The good news is that there are many good movies about to be released this month. Are you ready? Here are few notable February 2018 movie releases:
1. Winchester, February 2

A movie inspired by events in real life, this film stars Helen Mirren as Sarah Winchester. Sarah is the heiress to the Winchester fortune. She built a house on an isolated stretch of land just 50 miles outside of San Francisco, at San Jose, California. The house is massive. It stands at seven stories tall and has about hundreds of rooms. Its construction began in 1884 and was reportedly round the clock, 24/7 for decades until Sarah's death in 1922. There are many stories that the house is haunted by the victims of her husband, firearm magnate William Wirt Winchester's business. She built the house to appease the spirits that fell victim to her family's success – a prison, an asylum for a multitude of vengeful ghosts. Definitely one of the scariest movies in February 2018.
2. A Fantastic Woman, February 2

This drama is about Marina, a waitress and a singer and her lover, Orlando. He is older than her, but they are in love and planning for the future. Unfortunately, Orlando fell ill and died. Marina had to confront his family and the society to stand up for herself and show what a fantastic woman she is. A simple movie that showcases the strengths of a woman is one of the most heart-warming movies in February 2018
3. Fifty Shades Freed, February 9

A part of the best selling Fifty Shades series, this is one of the most anticipated movies in February 2018. The sequel revolves around the life of the newlyweds, Christian and Ana (Jamie Dornan and Dakota Johnson, respectively). As they enjoy their new life together in a shared life of luxury, problems arise that might send their marriage down the drain.
4. The Female Brain, February 9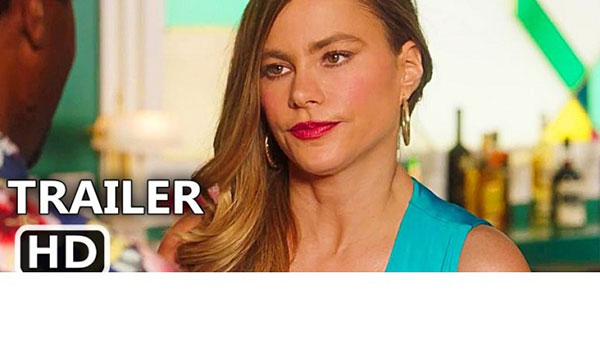 A comedy that addresses the issues involved in modern romance. The film stars Whitney Cummings and Sofia Vergara. A neuro-psychiatrist researches male and female brains and their way of processing things at every point in romance. A complication arose when she realized she neglected a possible bias in the study.
5. Monster Family, February 9

An animation the kids will certainly enjoy. The movie is about an unhappy family, the Wishbones. Their business, a bookshop, is not faring well, the head of the house tries to get by doing more work than he can, the teenage kids are acting out, and the mom is trying her best to balance out the situation. A witch cursed them and turned them into monsters one Halloween night, and they must find a way to unite and break off the curse.
Related: Netflix February 2018 New Releases: What Are Netflix'S New Arrivals
6. The 15: 17 To Paris, February 9

Clint Eastwood directed the film, and it is about what transpired one fateful day in August 2015, inspired by true events. An ISIS terrorist named Ayoub El-Khazzani is equipped with ammunition that is enough to kill 500 people or more, but three Americans refused to give in.
7. Peter Rabbit, February 9

Peter Rabbit, from the favorite children's book created by Beatrix Potter, comes into the movies in February 2018. Here, Peter picks up a feud with Mr. McGregor for the affection of the character played by Rose Byrne.
Related: 10 Romantic Animated Movies You Should Definitely Watch With Your Love
8. Black Panther, February 16

Black Panther (Chadwick Boseman) is the first black hero in the mainstream comics, and he fought alongside the Avengers and Fantastic Four. He can also be seen in some scenes and events of Captain America movie franchise. He debuted in The Captain America: Civil War on 28 October 2016.
9. Early Man, February 16

The animation film is set during the prehistoric era, during the time where wooly mammoths still roam the earth. The main character is Dug (voiced by Eddie Redmayne), and he has a sidekick named Hobnob. The story is about how Dug was able to strike unity in his tribe against the might Bronze Age by getting the better of them.
10. Annihilation, February 23

One of the most talked about Hollywood movies releasing in Feb 2018; it stars Natalie Portman as a woman who is seeking answers to the events that led to her husband's disappearance. On her quest, a biologist tagged along, and they discovered a secret agency known as the Southern Reach. The agency is responsible for sending 11 expeditions to find out about an area called area X. All the expeditions end in failures. She and her team discovered a peaceful wilderness, but something is quite off.
11. Game Night, February 23

Jason Bateman and Rachel Mcadams played Max and Annie in one of the few mystery movies of February 2018. The couple usually has weekly game night, but Max's brother arranges a murder mystery party. However, they soon realize that the game is not actually what it is. Now, they really have to win.
Out of all these movies in February 2018, what are you most excited to see?
"Hope you find the post helpful and we are excited to hear what you think of it!