Amazing 5 Natural Facial Packs To Fight Wrinkles And For Fairer Skin
Aging is a natural process, and as much as we want to avoid it, it will happen to us sooner or later. But did you know that there are some things that you can do to slow down the process, especially the formation of wrinkles?
Yes, there are! One of the best ways to fight wrinkles is to apply face mask on a regular basis. There are already plenty of face masks in the market but if you want to achieve the best results-you should go natural! Lucky for you, we have compiled 5 of the best anti aging masks that you can whip up at home. Here they are:
1.) Olive oil and Banana Facial Mask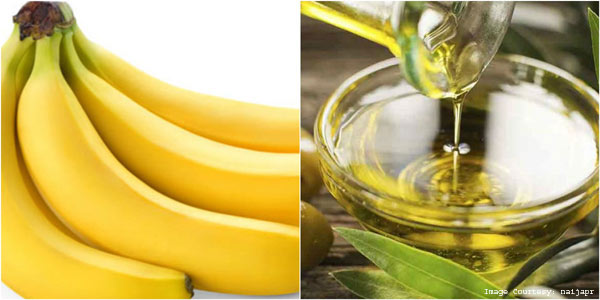 This is considered to be the best anti aging face mask because it contains olive oil that is rich in antioxidants, vitamin E and b-all of which are useful in fighting off signs of aging, especially wrinkles. More than that, it can also keep skin well hydrated and moisturized. In addition to olive oil, this pack also has a banana as its ingredient. Banana is rich in potassium, zinc, iodine and magnesium which provide the skin the nourishment that it needs.
To whip up this mask, peel a ripe banana. Mash it until it forms a smooth paste. Add about 2 tablespoons of olive oil and mix well. Wash face and apply the mask. Leave it on for about 20 minutes and wash off with water. Do this 2-3 times a week.
2.) Curd and Lemon Facial Pack
Considered to be the best anti-aging face mask, this pack contains curd and lemon. Curd has lactic acid which is known for its cleansing properties. On the other hand, lemon is a natural skin bleach and contains vitamin C which can fight off free radicals that cause wrinkles.
To create the mask, mix four spoonfuls of olive oil with half a cup of lemon-curd mixture. Apply the resulting paste to your skin. Let it dry. This will take about 20 minutes. Remove the mask using cotton with rose water.
3.) Apple Facial Mask
An apple is rich in vitamins that can tighten and boost the elasticity of the skin.
To make the mask, place a pan filled with water over medium heat and allow it to boil. Once boiling, place an apple in the water and let it stand for about 3 minutes. Remove apple from the water. Let it cool and slice it into pieces. Remove the seeds and mash the apple. Add a teaspoon of honey and a teaspoon of milk powder to it and mix well. Apply to your face and let it sit for 15 minutes. Wash it off with water.
Related: SKINCARE TIPS TO FOLLOW IN THE 20S TO AVOID EARLY AGING AT 30S
4.) Carrot and Almond Face Pack
Carrot is an effective detoxifying agent, and it can flush out toxins and water build up from the skin, reducing the appearance of wrinkles. On the other hand, the almond oil contains vitamin E that can preserve the production of collagen, ensuring that the skin will remain elastic and firm.
To create this mask, peel 2 pieces of carrots. Place them in boiling water until they become tender. Mash them well afterwards. Add 1 teaspoon of almond oil and mix. Place mixture in the refrigerator for an hour. Apply mixture to face and leave it on for 30 minutes. Rinse with warm water afterwards.
5.) Honey and Apple Cider Vinegar Face Mask
Putting apple cider vinegar on your face may seem a bit icky, but it can do great wonders for your skin as it boosts blood circulation, restores pH balance, tightens skin tissues and tones the skin. Honey, on the other hand, is known for its skin nourishing properties.
To create this mask, mix one tablespoon of apple cider vinegar and one tablespoon of honey. Apply in a circular motion for 5 minutes. Leave it on for 20 minutes. Wash off with water. Do this 3-4 times a week to achieve great results.
Keep in mind that natural is always better! Start whipping up these facial mask recipes and apply it to your face on a regular basis and rest assured-you can fight off wrinkles and regain your youthful looking skin!
"Hope you find the post helpful and we excited to hear what you think of it!"