When we talk about the richest and highest paid celebrities, music artists will always be at the top of the list. We are all aware that there is money in the music industry. But did you know who the richest music artists in the world are? You may already have some guesses (read: Beyonce, Taylor Swift, and the likes) but we want to warn you, the richest is not who we thought it is!
Lo and behold, here are 12 of richest music artists in the world today.
12
Gene Autry ( $320 million)
Ask your grandparents and they surely know this Singing Cowboy. He was born at the time when the American popular music was introduced. You may not know him but you certainly know his Christmas songs including "Here Comes Santa Claus", "Frosty The Snowman" and "Rudolph The Red Nosed Reindeer".
11
Garth Brooks ( $325 million)
This Oklahoman musician was the one who introduced the collaboration of pop rock and country in the 90's. In addition to that, he is also known to be the biggest selling artist in the "Soundscan" era. He may have already retired from the music industry but he still performs in Vegas from time to time.
10
Celine Dion ($380 million)
Wondering why Celine is still on the list even if she is not as popular as she was before? Well, that is because she was able to sell over 200 million album records over the years. That is all thanks to her hit on the "Titanic" soundtrack which launched her straight into this top 12 list!
9
Mariah Carey
Even though Mariah has not made any new albums or songs lately, she is still at the top of the pack. Aside from the music royalties and a few concerts and performances here and there, the songstress is still able to live a luxurious life because she also ventured into the fragrance business. Clever move, right?
8
Madonna ( $560 million)
This singer has been in the music industry for the longest of time so she knows how to play the game. In addition to belting out hit songs since the 80's, she also acted in various films and she is the top touring female artist of all time, garnering her the position of richest female musician for 2016.
7
Bono ( $600 million)
The lead Irish singer of U2 was born as Paul David Hewson and is known for his trademark sunglasses and eco-activist views and beliefs. Even though we cannot deny the fact that the popularity of his music is already declining, he still managed to earn millions of dollars from their "360° Tour".
6
Jay-Z ( $610 million)
Why were we not surprised that Jay-Z landed on this list? After all, he has received 19 Grammy Awards and has sold over 100 million records. In addition to his lucrative singing career, he also launched his own clothing company called "Rocawear". The combined net worth of Beyonce and Jay-Z is more than 1 billion!
5
Paul McCartney ( $660Million)
It does not come as a surprise that there would be a "The Beatles" member at this list and if there is one, it would be no other than Paul McCartney. The writing credits of the band songs majorly go to him and John Lennon. Plus, his song "Yesterday" has been remade by over 2000 music artists, earning him millions of loyalties.
4
Dr. Dre ( $700 million)
He is known to be the top rap mogul as of today. But in addition to his rapping skills, he has his own label which launched the careers of "Eminem", "50 Cent", and "Snoop Dogg". And oh, he became the Richest Man in Hiphop when Apple acquired his Beats headphones for a price of $3 Billion.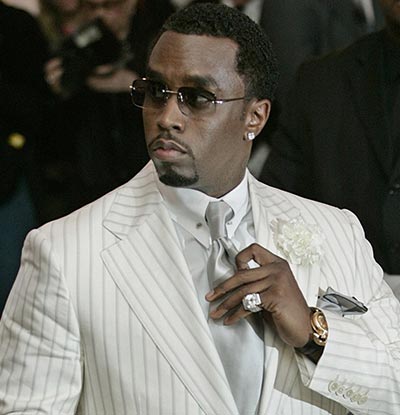 3
P. Diddy ( $745 million)
This music artist is known for many names including Puff Daddy, Sean John, Sean Combs and much more. He also has his own label, responsible for launching the career of various musicians including "Mase" and "The Notorious B.I.G.". In addition to this, he is also an actor and a businessman.
2
Herb Alpert ($850 million)
This American musician and his band (Herb Alpert and the Tijuana Brass band) was able to achieve different awards while they rose to fame. These include five No. 1 albums and 28 albums that have been included in the Billboard charts. He has sold over 72 million albums and is half of A&M Records.
1
Andrew Lloyd Webber ($1.2 Billion)
Many people may not know his name or his face but for sure, they know his music. He is the writer behind the 13 greatest opera hits—"The Phantom of the Opera", "Evita", "Cats", "Jesus Christ Superstar" to name a few. In addition to this, he also collects royalties from two songs that he wrote for Elvis Presley.