Selena Gomez New Look Takes On New York In Style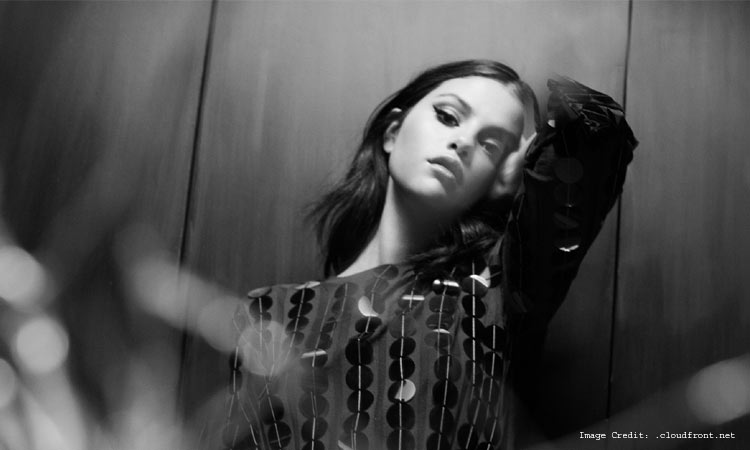 Selena Gomez is certainly causing conversations. The pop princess is causing a style stir all over the web, and we love every minute of it. Selena and friends hit the streets of NYC earlier Saturday to do some shopping. The 24-year old was seen out rocking a fitted pair of high top jeans, paired with a fuzzy striped crop top and orange sandals.
Selena took on NY to promote her new single ' Bad Liar; this is the first single from her new upcoming album since she underwent rehab later last year, Canceling the rest of her Revival tour.
The pop star was certainly busy in the wardrobe department over the weekend. Sources have said, that Selena had six changes in one day. Can We say goals?
Let's Breakdown Selena's wardrobe schedule.
Selena makes her way to iheart radio studios, wearing a cute blue Jacquemus wrap dress.
Later, she attends another appearance to sit down with Elvis Duran wearing bright Christopher Kane
Related: How to Wear Denim Shorts: Latest Denim Ideas You Should Try Now
The pop star is then interviewed at SiriusXM studios, dressed in a Victor Glemaud mini dress. Then later changing into a pink print suit.
For the last press look of the day, she wore a Shain Mote striped dress.
Wow! Selena certainly had a full day.
Selena, however, did save the best look for last, as she prepares for date night, the star puts on a long slip silk dress. The singer took to Instagram and shared with her 120+ Million Followers photos of herself tagging r&B singer boyfriend 'The Weeknd,' who's real name is Abel Tesfaye. And later adding another photo with the caption' Date night.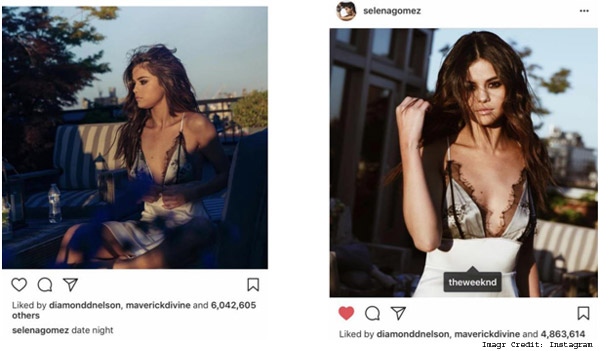 Selena certainly, isn't shying away from her man, and she has no problem letting the world know it. GO, Selena!
Selena's weekend may have been a long one, but we certainly enjoyed her style and hopefully besides all the changes and press appearances she enjoyed her weekend as much as we did?
These days the pop star Selena Gomez styles are nothing short of glamorous, chic, and sexy. She is certainly keeping out heads spinning.

Related: Fashion Sneakers for Women: Fall In Love With Stylish Sneakers
Last night she caught our eyes again, as she attended 'The Weeknd's Concert in New York City, first the star was seen rocking a red shirt with what look like as black leather suspenders skirt piece, with a pulled back ponytail and a nice bold cat eye glam look.
Followed by an evening out to a nice restaurant and Selena is captured wearing a long black see through dress, alongside boyfriend Abel Tesfaye. Who is also stylish rocking a green bomber jacket with a matching hat, black jeans, and black Puma tennis shoes.
The couple were close and held hands all night.
Could 'The Weeknd.' be having a huge impact on this new and improved Selena we all can't stop talking about our getting enough? If so, we love it.
Selena is certainly someone we can take a few fashion tips from for our chic summer daytime styles to our date night sexy looks.