Have you been snowed in with your partner? Well, don't let the cold temperature ruin your day! Instead of sulking in the cold, why don't you try heating things up a bit? There are plenty of ways on how to keep yourselves preoccupied during this season and there's no better way to keep yourself busy than to explore new sex positions and techniques. And we can help you out with that! Here are the best sex positions for winter that will keep the fire burning between you and your partner:
1
The Bear Position
Try to lay assuming a fetal position but with you buttocks up. Your partner will get on top of you and will wrap himself around you like bears do.
Why this is perfect for winter: One of the reasons why you would love this position is because it builds intimacy. More than that, you will also feel protected and warm by the weight of your partner's body on top of you and the view that your partner has will keep him feeling hot for a long time.
2
Spooning
To do this, you just have to assume the standard cuddle position, but this time, your partner will be inside you. To make it more comfortable, you have to lift your upper leg. In addition to that, you may also need more lube.
Why it is perfect for winter: The cold season will certainly make you feel lazy, and this position will let you have sex without much movement. Plus the full body contact can make you feel warm. Above all, this position will give you the maximum clitoral stimulation.
3
69
Do I even have to explain? In this position, your partner will be giving you head while you give him a blowjob.
Why it is perfect for winter: No other sex position can get you all hot and sweaty faster than this sex position. Plus, it is very easy for you to get lost in the pleasure that oral stimulation can give.
4
Sitting
Let you partner assume an Indian sitting position. Afterwards, climb on top of them and assume the same sitting position and do your thing.
Why it is perfect for winter: With your arms and legs wrapped around them, this is the most intimate and warm that you can get this chilly season.
5
Crab Walk
Your partner will do the crab walk position. On the other hand, you will also assume crab walk position, but you will do so on top of them.
Why it is perfect for winter: The face-to-face position helps you achieve intimacy despite the cold weather.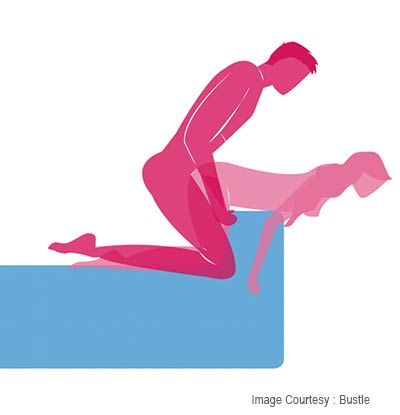 6
Sofa Brace
This is like doggy style, but you will be leaning over at the headboard, or the backrest of the couch.
Why it is perfect for winter: The support that the couch can give you will allow you to go for it, making the act hotter than it usually is.
Try out these sex positions for winter and rest assured; you will never have to worry about feeling cold ever again.
RELATED: DRY VAGINAL SKIN: KNOW THE CAUSES, SYMPTOMS AND TREATMENTS TO CURE