Why Do They Refrain From Having Sex Talk?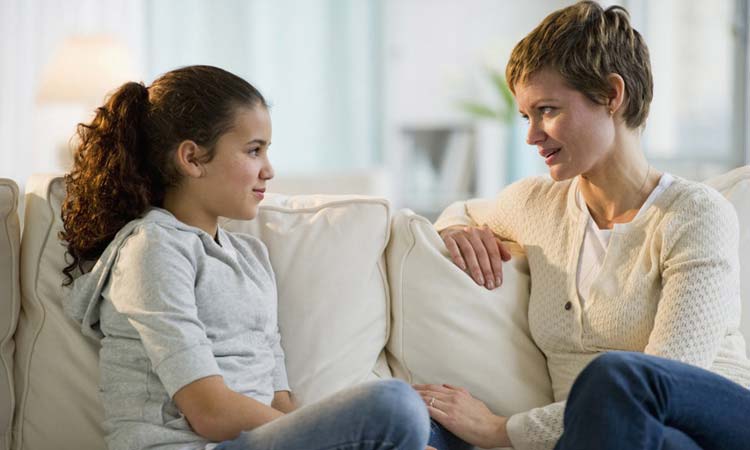 A whole different and captivating world paves the way for teens as romance and sexuality loom large during their adolescent years. Social drives propel teens into new experiences. Some of the many developmental tasks that are needed to be accomplished by adolescence include relating more with the opposite sex, becoming more comfortable with their developing adult bodies, and getting involved in romantic relationships and intimacy. It is very important for parents to play a part in assisting their teens during adolescence.
Parents are uncomfortable with sexual health talk
Many parents view sexual health talk as one of the most uncomfortable matters they are faced with during child-rearing. It is high time for parents to rise to the occasion and start involving their teens in sexual health talk. Teens are desperately in need of information relating to sexual health talk. If sexual health talk is not handled appropriately by parents, their peers may end up giving them inappropriate and indecent information, leading to very risky behavior.
Knowing the important things
Parents must be eager to let their teen know the important things about sexual health if not all. If parents do not bring up the sexual health talk discussion, teens will not feel comfortable in asking questions about sexual health. This may put their safety and health at a very serious risk.
Discussing condoms before first sexual intercourse do not permit kids to start having sex. It only permits them to behave responsibly. Likewise, leaving their sons out of these form of conversations does not promote their maturity. It only handicaps them. Sometimes kids are worried about parent's reaction. If discussed such issues their parents may suspect them of indulging in sexual acts or planning and thus feel embarrassed about it.
TIPS TO MAKE SEXUAL HEALTH TALK EASIER
Research has established that good parent-child communication about sexual health has many positive effects on the teens. These will protect their sexual health behaviors. Research has found out that more teens prefer to get information about sexual health from parents than from friends.
Successful communication
Positive communication can help young people in establishing individual values and make healthy choices. Confident, loving parent-child communication will lead to improved condom and contraceptive use, enhanced communication about sexual health and less sexual risk behaviors among adolescents. Initiating sexual intercourse is more likely to be delayed by adolescents who feel open to talking about sexual health with their parents.
Seeking help
Awkward, uncomfortable or not, these sexual health discussions must take place. In case you feel you are too embarrassed to talk about sexual health, try to arrange for a sibling or an older cousin or any other family friend to assist you.
Have backup information
Learn as much as you can on this issue and get age appropriate books, articles or videos that will help you.
Make it a regular topic
Think of sexual health talk as an ongoing process. Frequent smaller conversations are better than a long one-off talk.