Weird And Crazy Sex Toys Facts You Probably Didn't Know About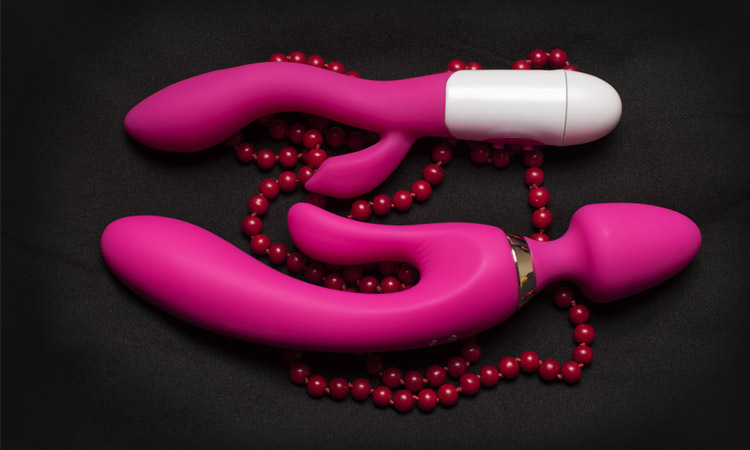 These sex toys facts will blow your mind! Did you know that vibrators were originally intended for therapeutic equipment to address pain relief? Well, before vibrators were meant for erotic relief, it had a different function. It was invented for the purpose of addressing neuralgia, neurasthenia, indigestion, pain, reduction of swelling, arthritis, headaches and many others!
Wow! I mean, can you believe the medical relevance of the vibrator during its conception and debut? Physicians used it to alleviate symptoms and, sometimes, even treated what they don't know yet with a vibrator! The forefathers of the vibrator may not have seen what's coming!
Today, the best vibrator for women shrunk to the tiniest level possible. You can have it in your pocket or your purse! Here are some weird, funny, and crazy facts you may not know about your favorite sex toy!
1. Sex Toy Ban And Regulation
In Alabama, you can legally buy firearms and ammunition. But if you want pleasure toys for women, you better pack your bags, leave the state, and move your family somewhere else! Well, that's a bit extreme. Or, you can get a certificate from a physician that you require a vibrator for a medical or educational purpose.
Now, if you don't have the prescription, the adult shop will not sell you one. They are up for a crazy $10,000.00 fine if they violate the law! Don't put them out of business! Get a certificate!
If you plan on building a sex toy Armory, the state of Texas will not allow you to own more than six dildos! I wonder how the Texas government monitor this! But surely, you don't want a lawsuit because of owning seven dildos!
2. One Hundred Fifteen Years In Existence!
The vibrator was conceptualized by physicians around the year 1899. It was prototyped and successfully commercialized on the year 1902. As of today, the technology existed and had been used for vibrators for a hundred and fifteen years to date! The vibrator has such a rich historical origin!
During those times, vibrator advertisements can be found in newspapers, magazines, catalogs, and brochures. When it was associated with the inducement of erotic pleasure in women, it gradually declined its print on magazines and newspaper. The product was stigmatized around 1920's and went to a different market, the adult market.
3. Statistic Says…
Here is what statistics say in America: roughly one out of two women using toys prefer vibrators to have an orgasm. Maybe that's not mind-blowing at all, eh? You may be well aware of this, but it's not a topic talked about casually and frequently.
But here's something that will blow you away! Here's the cool thing, the survey found out that there are 16% of men who actually use them to achieve orgasm!
Related: SPICE UP YOUR SEX LIFE WITH THESE SEX TOYS
4. Great Valentine's Day Gift
Florists love valentine's day. It always brings a large demand from the shop. Many romantics opt for a bouquet of flowers and some chocolates to impress and make their partners feel the love atmosphere valentine's day bring.
But you know what, other than the flower shops, the adult shop rakes some good money during this season too! It seems like many people have opted to give their partners a toy for Valentines! A vibrating adult toy!
5. Lucrative Business During a Recession
Many companies were bankrupt and lost everything during the most recent recession. Some of them weren't even able to recover a few years after! But here's the cool thing you may want to invest in the future, the adult market!
During the most recent recession, the adult toy market has boomed and made a lot of money. It seems like many people have taken refuge in pleasuring themselves during the crisis!
6. Fifty Shades Of Sales!
After airing the film Fifty Shades of Grey, it seems like many people have been inspired by some scenes! Bondage toys have reportedly increased its sales!
7. A Vibrating Wand That Doubles As a Back Massager
Hitachi, a company based in Japan, made a back massager in the 1970's shaped like a karaoke microphone. Guess what happened to the wand? That's right! It doubled as a vibrator! I wonder which really came to the first purpose of this wand. What do you think?
A back massager remains a back massager unless you mount it! Oh, geez! Did I say that loud?
8. Animal Shaped Vibrators In Japan
In Japan, the sale and manufacture of realistic sex toys are prohibited. The manufacturers settled with animal shaped vibrators and artificial looking design to conform with this law. Unfortunately, for some women, the weird animal shapes are quite unsettling.
9. Vibrating Panties
The movie "Ugly Truth" staring Katherine Heigl and Gerard Butler may have popularized this sex toy. Yep, what you saw in that movie is an actual toy you can purchase! What does it do? It's a panty, and it vibrates!
10. Sex Toy Industry And The Fad
What do you know? The latest HBO series, Game of Thrones, has inspired manufacturers to create some dragon inspired toys! Now, you can fulfill your fantasy privately with these scaled dildos and vibrators!
Oh! The things you can do for love! No sum of money is too expensive for your partner!
11. The Most Expensive Vibrator At $1.8 Million!
What in the world will you do with a $1.8 million worth vibrator? I sincerely hope it does a great job! Ask Victoria Beckham. David Beckham commissioned Peter Stringfellow for the design of this insanely expensive vibrator!
Related: 8 FOODS THAT INCREASE FEMALE LIBIDO FOR YOUR BETTER SEX DRIVE
12. Top States Who Love Sex Toys
According to an online adult toy shop, South Dakota, West Virginia, and Idaho have the highest consumer purchase per capita!
Vibrators, dildos, and other sex toys are becoming easier to acquire today. The online market enables buyers to buy with confidence as their identity is not divulged and the transaction is remote. Can you believe it? The origin of a vibrator is something the inventors wouldn't have imagined it would be! The sex toy market is established and has a steady income nowadays!
"Hope you find the post helpful and we excited to hear what you think of it!"