Sisley Cellulinov Cellulite Cream
Advertising Disclosure

?
X
Advertising Disclosure
The content that appears on this page are from companies from which this website receives compensation, which may impact how, where and in what order products appear. This table does not include all companies or all available products. may be used in posts without being labeled as such, however every attempt will be made to maintain transparency. All editorial content is written without prejudice or bias, regardless of sponsor or affiliate associations.
Description
Sisley Cellulinov Cellulite Cream is an intensive anti-cellulite body cream, which is intended to reduce the look of dimply skin, and provide a beautifully firm, soft silhouette with each application.
Pros
This product's texture has a nice, gel-like feel to it and absorbs easily.
Sisley Cellulinov Cellulite Cream leaves the skin feeling moisturized after applying.
Customer reviews indicate this product left their skin feeling more toned.
Cons
This product is one of the most expensive cellulite-reducing creams on the market.
This product is fragranced and contains several known skin irritants.
The ingredients in this product are not proven to reduce cellulite.
Overview
Sisley Cellulinov Cellulite Cream is a moisturizing, anti-cellulite treatment, which is meant to reduce the appearance of dimply skin and leave the user with a refreshed, soft appearance.
Sisley attributes this product's success to the synergy of plant-based active ingredients and essential oils. These ingredients include; Longan Seed, Red Algae, and Indian Lotus Extracts, combined with Caffeine and Soy.
For best results, Sisley Cellulinov Cellulite Cream should be applied in the morning and evening to areas of concern on the body. Massage the product until it has been fully absorbed. Sisley specifically advises using both hands to encircle the thigh area and apply with strong pressure.
This targeted treatment retails for $242.00 per 6.7 oz. of product on Sisley's website and several other popular beauty retail websites.
Ingredients
Longan Seed: This ingredient is intended to help give the skin a healthy glow.
Red Algae: This ingredient allows other aspects of the formulation to release benefits slowly, over time.
Indian Lotus Extract: This rejuvenating ingredient is packed with anti-oxidants.
Soy: This ingredient stimulates collagen production in the skin.
Caffeine: This ingredient contains theophylline, which is claimed to reduce the look of cellulite. There is no substantial research to back up this claim.
Cedrol:This is an alcohol commonly found in essential oils.
RECOMMENDING TO PURCHASE?
No. Although Sisley is a big name in the beauty industry, this product is extremely overpriced. Essentially, you're paying for the name when you buy this product, and if you're on a budget, it's not worth shelling out over $200. In addition to the prohibitive price tag, this formulation contains several ingredients, which are known irritants for those with sensitive skin. This product is also heavily fragranced with the smell of lavender, which may be irritating to some, and unpleasant to anyone that does not enjoy that particular scent. Lastly, although this product does contain some unique ingredients, such as longan seed, there is little research to back up the claim that these aspects of the formulation will actually help to reduce the signs of cellulite over time. There are many products on the market that cost significantly less and contain proven ingredients to address dimply thighs.
GUARANTEE
Sisley does not guarantee a money back guarantee on their website, despite the high cost of the product.
Poor circulation in the legs affects many people so any product that can improve the blood flow will definitely have benefits for anyone suffering from this. Our sedentary lifestyle can also contribute to a sluggish circulatory system and, while exercise and activity is the best remedy, using an invigorating cream or gel may certainly help relieve the accompanying symptoms. However, while some products of this type sometimes also claim to eliminate cellulite, they may at best simply improve the look of the skin temporarily.
Below you'll find some of the most effective wrinkle serum/ cream formulations on the market in our opinion:
Top Cellulite Product
Cellmaxa
Reduces Pits and Dimples
Minimizes Visibility of Fat Deposits
Provides Intense Moisture to Skin
Makes Skin Soft and Smooth
Combats Uneven Surface Texture
Cellutherm
Reduces Pits and Dimples
Minimizes Visibility of Fat Deposits
Provides Intense Moisture to Skin
Makes Skin Soft and Smooth
Combats Uneven Surface Texture
Cellulinov
Reduces Pits and Dimples
Minimizes Visibility of Fat Deposits
Provides Intense Moisture to Skin
Makes Skin Soft and Smooth
Combats Uneven Surface Texture
Trucella Cellulite Cream
Reduces Pits and Dimples
Minimizes Visibility of Fat Deposits
Provides Intense Moisture to Skin
Makes Skin Soft and Smooth
Combats Uneven Surface Texture
Ionithermie Cellulite Treatment
Reduces Pits and Dimples
Minimizes Visibility of Fat Deposits
Provides Intense Moisture to Skin
Makes Skin Soft and Smooth
Combats Uneven Surface Texture
Avon Anew Clinical Professional Cellulite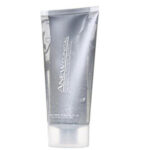 Reduces Pits and Dimples
Minimizes Visibility of Fat Deposits
Provides Intense Moisture to Skin
Makes Skin Soft and Smooth
Combats Uneven Surface Texture
Nivea Goodbye Cellulite Fast Acting Serum
Reduces Pits and Dimples
Minimizes Visibility of Fat Deposits
Provides Intense Moisture to Skin
Makes Skin Soft and Smooth
Combats Uneven Surface Texture
Talika Zero Stretch Mark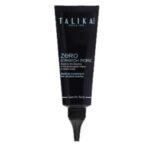 Reduces Pits and Dimples
Minimizes Visibility of Fat Deposits
Provides Intense Moisture to Skin
Makes Skin Soft and Smooth
Combats Uneven Surface Texture
Ahava Mineral Shaper Cellulite Control
Reduces Pits and Dimples
Minimizes Visibility of Fat Deposits
Provides Intense Moisture to Skin
Makes Skin Soft and Smooth
Combats Uneven Surface Texture
Dr. Brandt Cellusculpt Body Shaper & Cellulite Smoothing Cream
Reduces Pits and Dimples
Minimizes Visibility of Fat Deposits
Provides Intense Moisture to Skin
Makes Skin Soft and Smooth
Combats Uneven Surface Texture