10 Best Staples Of Summer You Gotta Have It In Your Closet This Season
As the heat rises and summer approaches, our fashion sense tends to go down the drain along with the rise of high temperatures. It makes us get into the state of mind that it is impossible to look fashionable while you sweat bullets but, do not fret! The next few trends will make you stand out in the midst of hot weather and will make you cool for the summer.
Let's proceed to your "IT" summer staples, shall we?
1. 90's Sunglasses
Have a blast from the past with these oval-shaped, cat-eye and retro sunglasses! They are the perfect accessory to elevate your look without breaking your wallet. You can go classic with a white or all black pair or if you are feeling bold, go with a pair in summer's hottest colors, such as orange, yellow, or millenial pink.
2. Straw Bags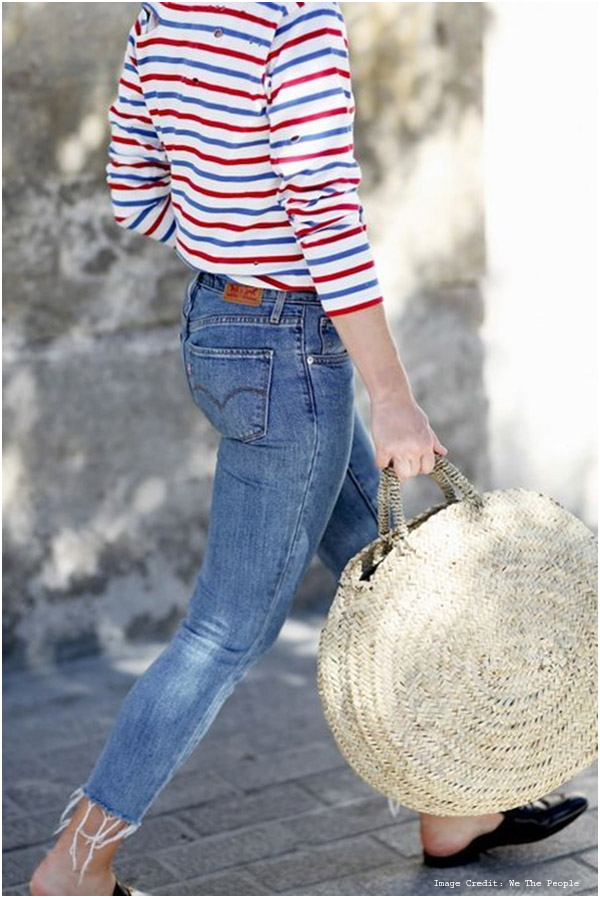 All of a sudden, your leather bag has been substituted by this seasonal accessory! The great thing about this It bag is its versatility! You can pair it during the day for brunch or a walk in the park and transition into night with a date at the beach or dinner with your girls. The great thing about it? The nude tones make it flattering for all skin tones and all types of outfits!
Related: How to Wear Denim Shorts: Latest Denim Ideas You Should Try Now
3. Gingham
Checks, checks, and more checks please! This print has already been proved to be a great Spring trend and it is not surprising to see that it will continue for this Summer! The revival of this preppy staple has already been a favorite from designers to It girls and now it is your turn to incorporate it into your Summer wardrobe! This feminine print can be used in all shapes and forms, from off-shoulder tops to block heels, making it the perfect staple for this summer heat.
4. Ruffles
Another great feminine trend to add to your closet! Ruffles are a great way to add drama to your outfit without making you look overdressed. You can start small by using a ruffled top with a pair of jeans and sandals or if you want to give it an extra oomph, use ruffles as the statement piece of your look, be it by wearing a skirt or even flared pants filled with ruffles. What are you waiting for, go get your frills on!
5. Tropical Motif
Bring your tropical getaway outfits to your everyday style! This breezy, colorful motif screams summer without looking like a tacky tourist. From a palm-tree print to colorful fruits, this motif takes you to a tropical getaway without leaving your city!
Related: 5 Awesome Ways To Wear Sneakers In Summer: Sneaker Style Guide
6. Statement Earrings
An outfit cannot be completed without some great accessories and a pair of great statement earrings cannot be missing from your closet. The biggest trend nowadays is to use ball, tassel or beaded drop earrings! They elevate any look and are a great way to look summer ready without adding a lot of effort into it!
7. Mules
Last but not least, these are the shoes that have revolutionized Spring and Summer outfits! Heeled or flat, these shoes have become the perfect summer staple; they are easy to put on, comfortable and completely flattering! Beware: these shoes become highly addictive and may be the only set of shoes you will wear on a daily basis.
8. Anklets
Remember the anklets you used to wear at the beach when you were younger? Behold, that childhood accessory is back with an elevated look of sophistication and chicness! You can layer them, just wear one, or use different material ones, such as crochet and suede strings. This is a look anyone can pull off and creates a great summer accessory while lounging at the beach!
Related: Fashion Sneakers for Women: Fall In Love With Stylish Sneakers
9. Graphic Tees
Graphic tees are more popular than ever, so take them out of your closet and take them out for a summer spin! In this season, you can dress them up or down depending on your mood. You can go bohemian chic by adding a kimono and shorts or add a skirt and heels to dress it up at night.
10. High-cut Bathing Suits
All of our Baywatch dreams came a reality when these 80s and 90s high-cut swimsuits came to life for this summer! It has the perfect balance of sporty and sexy while making it modern and chic. So all those months of late night workouts and consistent diet will pay off when you show off your summer bod in this little number.
Conclusion
Now that you have the list of all the trends you should be incorporating into your Summer wardrobe, now it's time for you to revamp your wardrobe and beat the summer heat!