5 Amazing Sweat Proof Makeup Ideas for Summer
Summer is here, and it is the best time for us to enjoy our time under the sun! But while many beach lovers love the heat and excitement that comes with summer, makeup lovers struggle during this time of the year because the sweltering heat will make them sweat profusely, making it difficult for them to maintain the makeup look that they have worked so hard to achieve.
Well, we are here to the rescue! We know how stressful it can be when sweat put a damper on your beauty routine. With that in mind, we have compiled some tips on how to achieve the perfect summer makeup look that is sweat proof!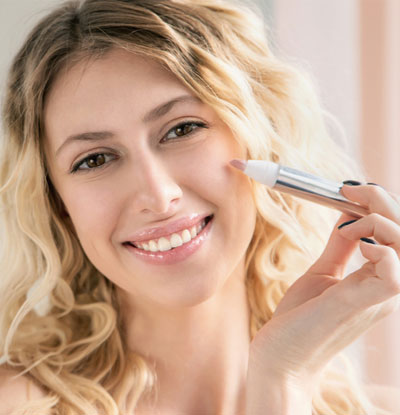 1
Invest Some Time To Prime
The biggest secret to a sweat proof makeup that will stand the test of the sun is often neglected by many, and it is no other than the primer. When it comes to priming your skin, you do not have to apply tons of makeup. In fact, you only need to put a pea-size dot of lightweight and oil-free primer to your skin after you have moisturized your face and before you apply concealer.
2
Ditch The Powder
When it comes to fighting the shine that comes with sweat, our go-to product is powder but experts say it is a bad idea since applying powder on your sweaty and shiny skin will just lead to a chalky look. If you have fine lines and wrinkles that you wish to conceal, using powder will just highlight these all the more.
One of the best sweat proof makeup solutions for an unwanted shiny face is to use blotting paper in removing excess oil.
3
Use a Damp Brush to Apply Your Eye Shadows
Before you dip your brush in your eye shadow palette, wet it a bit first. Doing so will allow the eye shadow to create a nice glazed finish once it dries off. When it does, no amount of sweat can erase it, so it is bound to last the whole day.
4
Opt For a Silicone-Based Formula
If you have lots of blemishes and large facial pores, you would want to have as much coverage as possible but applying foundation during summer is never a good idea. The best option that you have for this is to use one that is lightweight and silicone-based. The silicone base will function as a film between your skin and the weather. As a result, the foundation won't seep into your pores which usually happens when you start sweating.
5
Bring a Facial Mist Wherever You Go
During the hottest season of the year, a facial mist is your best friend. Let's face it—you will find it hard to have time (much less the effort) to touch up when you are sweating like crazy. That's why the best option that you have to refresh your makeup is with the help of a facial mist. Just spray it on, and you will be able to cool your skin and help your makeup last longer.
With these summer makeup ideas, you can look gorgeous and maintain the perfect makeup all day long, no matter how hot it is outside!
"Hope you find the post helpful and we are excited to hear what you think of it!"