10 Best TV Series of All Time
Watching great TV series is the only way that we can be able to escape our reality and visit distant worlds. These shows more than just entertain us; they also make us get angry, laugh, cry and can evoke many other emotions in us. That emotional connection is the reason why we get addicted to them. There are plenty of TV series out there but here are the TV shows that have become a household name and have been in televisions for years. Some already ended decades ago, but they still have a place in the hearts of their viewers.
1
F.R.I.E.N.D.S
This feel-good TV series and the story revolves around six friends (Phoebe, Ross, Rachel, Monica, Chandler, and Joey) with different interesting personalities and all of them lives in Manhattan. Even though the series ended in 2004, it is still widely shown on various TV networks up to now. The series lasted for ten seasons and had received 62 Primetime Emmy nomination and 22 TV awards.
2
How I Met Your Mother
The series is all about how Ted met his wife (his children's mother), but it is much more than your typical love story because it also shows Ted's relationships with his five closest friend, each of whom follows a particular stereotype which people can relate to. This series ran for nine seasons and is definitely Legen-wait for it- dary!
3
Breaking Bad
The show is about the life of Walter White (Bryan Cranston) who is a math teacher diagnosed with inoperable lung cancer who had to make ends meet by creating and selling methamphetamine to ensure the financial security of his family when he dies. The series aired for five seasons from 2008 and 2013 and had garnered many Primetime Emmy and Globe Awards.
4
Game of Thrones
This show is inspired by the book series "A Song of Ice and Fire" by George R.R. Martin–a story about the never-ending battle for the Iron Throne. It may have a different setting than the world that we live in, but it tackles areas of morality, behaviors and pattern that can be seen in our daily lives. It is rumored that the series will only have eight seasons, leaving the fans devastated.
5
Modern Family
This TV show attempts to show the daily lives of three unusual Los Angeles-based families in a mockumentary style. Each household represents the characteristics of the 21st-century family—perfectly dysfunctional and highly relatable. The series premiered on 2009 and is currently on its 8th season. It already received Golden Globe and Primetime Emmy awards.
6
Prison Break
This is a drama series about two brothers: Michael Scofield and Lincoln Burrows. Burrows has convicted a crime he didn't commit and Scofield robbed a bank and was also jailed. The two then created an elaborate plan to break out of prison. The season ran for four seasons, from 2005 to 2009 with a People's Choice and Golden Globe Award.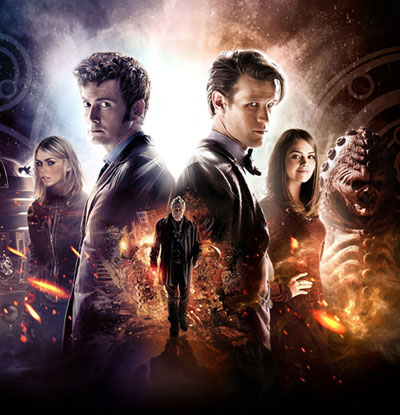 7
Doctor Who
This is a classic sci-fi series about the Doctor called Time Lord. He is an alien scientist who has traveled through time and space. He can change his biology, allowing him to appear as different people all throughout the entire series. He came to earth to help save the planet. Sci-fi lovers will surely love this one!
8
Dexter
The crime drama mystery series follows the life of Dexter Morgan (Michael Hall) who is a forensic technician working for the Miami Police Department. The twist of the story is that Dexter is also a vigilante serial killer who hunt down murderers. The show ran for eight seasons from 2006 to 2013, with 4 Primetime Emmy nominations for the Best Drama Series.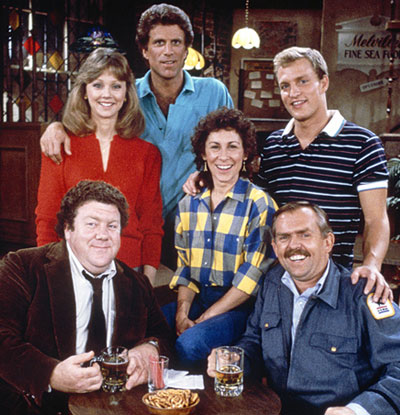 9
Cheers
If you are a FRIENDS fanatic, then you should watch this old TV series (1982-1993) because it is the precursor of FRIENDS. The setting of the series is a bar named Cheers where locals meet to drink, relax and socialize. For the most part, people just sat at the bar and talked, but its simplicity and punch lines were loved by everyone. In fact, the series ran for 11 seasons.
10
Lost
This is a drama/ thriller series about the lives of the survivors of a commercial jet crash who landed on a mysterious island. Each passenger has a shocking secret, but their secrets are nothing compared to the horror that the mysterious island harbors. The show aired for six seasons, from 2004 to 2010, with a total of 121 episodes.