5 Amazing Valentines Day Hairstyles to Impress Your Boyfriend
It's February once again, and we can already feel love all around us. It is in the window displays of stores, in the TV shows, in the streets, in the restaurant menus, in the songs playing all over the city—just everywhere! It is also the time when single men are looking for prospective partners while single ladies are trying to look their very best so they can finally snag the hearts of their crushes.
Whether you are single or in a relationship, we know that your primary goal is to look exceptionally beautiful this special day. One of the best ways to do that is to whip up the perfect hair do. Here are some Valentine's day hairstyles that you should try:
1. Soft curls

No other hairstyle can be as ideal for this romantic day than soft curls, and you can rock this hairstyle whether you have long or short hair! To achieve the perfect curls, put medium-sized rollers on your hair, starting from the bottom to the top. Let it stand for 20 minutes. After removing the curlers, use your fingers to separate the curls. Make hair look shiny and healthy with a shine spray.
2. Half Up Half Down

V-day is the best time to pull off a feminine look and the half up half down hairstyles is perfect for that! Run a round brush through your hair while blow drying it to add volume to it. After that, curl the ends of your hair with a curling iron. Gather the top rectangle section of your hair and loosely tie it into a half ponytail at the back. Add a ribbon to your ponytail for an extremely feminine look.
3. Heart Bun

V-day is also the perfect excuse to pull off a heart-themed hairstyle! Instead of doing a regular bun, opt for a bun that is shaped like a heart. You can do this by manipulating the shape of your hair donut with the use of elastic hair ties to create a heart-shaped bun.
4. Wispy, Messy Updo

Sometimes, the messier the hairdo is, the better and more beautiful you look! You can achieve this look by parting your heart at the center. Blow-dry hair with a round brush for added volume. Apply volumizing hair product on the crown to achieve the tousled look and get a quarter of your hair and twist it back. Continue doing this until you reach the nape of the neck. Finish off the knot by looping and knotting the hair strands.
5. Beach Waves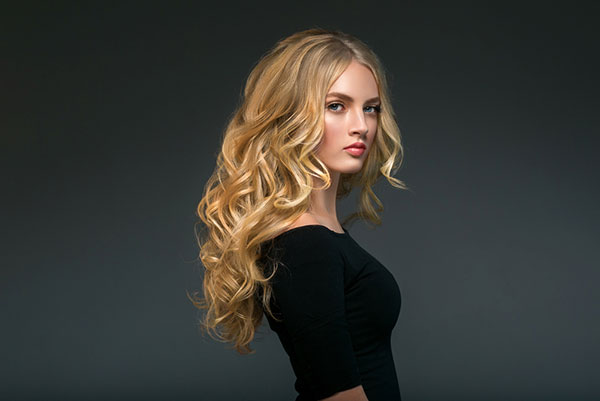 This is the simplest hairdo of them all. All you need to do is apply sea salt spray to hair, tousling it as you do and voila, instant valentine's day hairstyle that is beautiful yet fuss-free!
Try these Valentine's day hairstyles and rest assured; love will not just be in the air—it will be on your hair as well! We sure hope that these hairstyle suggestions will help you to look your best this day of hearts!
You may also like : WHICH HAIRSTYLE SUITS YOUR FACE TYPE
"Hope you find the post helpful and we are excited to hear what you think of it!"