Valentine's Day Sex Ideas : Get Your Sex Life Sizzling This V-Day
Valentine's day is just around the corner, and we know that you have planned something romantic and lovely with your partner. Well, guess what, ladies? Valentine's day is not just for the ladies—it is for the men too! So after he takes you out for a candlelit dinner and gives you the most precious jewelry or shower you with Valentine's day gifts, we hope that you have prepared something steamy and sexy for him.
If you do not have anything planned yet, don't worry! We are here to help you out! Below are some of the Valentines day sex ideas that will make V-day one unforgettable night not just for you but for your partner as well.
1. Have An Extended Foreplay

The sex thrill should start not just in the bed. In fact, you can set the mood for the long night ahead as soon as you see each other. Keep in mind that the longer you build his anticipation, the more unforgettable the sex will be. Aside from putting on a sexy and fierce Valentine's day makeup, do not be afraid to also send him sex signals while you are in the taxi, in the restaurant and even on the way home. No, you do not have to remove your panties or show off your boobs. You can arouse him simply by touching him in the legs, making sexy eye contact with him and many more. Do this and rest assured, this is the best Valentines day ideas that you can ever try!
2. Use Sex Toys

Not into sex toys? Maybe you can give this idea a try come this Valentine's day. Who knows? The vibrators, sex rings, and dildos may restore the hotness in your sex life? There's no harm in trying, you know!
3. Have A Treat Afterward

Lovemaking does not end after the sex is over. You can still send him some love by giving him a treat. Aside from cuddling and spooning, you can go the extra mile (it's Valentine's after all!) by giving him a love letter or maybe, you could give him a picture of you naked. Now, that's a treat you know he'll love!
4. Try Doing The Opposite Of What You Normally Do

If you two have been doing tender sex for a long time, maybe it's time that you spice things up by opting for aggressive sex for V-day. On the other hand, trying out tender sex might be a great change for couples who have always enjoyed aggressive sex. You will be surprised as to how much you will love the opposite type of sex than the one that you are used to.
5. Try Out Challenging Sex Positions

Have you always done the missionary position? Well, V-day is the time for a change, so maybe you would like to try out new and more intimate ones? Well, some of the best sex positions that you can try this day of hearts include Scissors, Reverse Cowgirl, Standing, Spooning and many more.
Put these Valentine's day sex ideas into action come this day of hearts and rest assured, your sex life will be as hot as ever!
Related : ACCORDING TO HORMONE EXPERT, THIS IS THE BEST TIME TO HAVE SEX
6. Enjoy A Sexy Staycation
If you are the type of couple who do not like to go out and socialize, you can still turn your Valentine's day a fun one by trying out one of the best Valentines day sex ideas ever—a sexy staycation. Try this, and you are in for a long, drawn-out, more pleasurable and intimate sexual experience.
You can rent a hotel room in a posh resort and enjoy a getaway to remember! If you do not have the budget for it, you can coop up in your living room. Celebrating V day does not have to be expensive!
7. Play A Sexy Game
Are you the type of couple who are competitive? If you are, the best romantic day for you would be to play games but make it as sexy as possible! After all, V day is the perfect time for you to be kinky and silly at the same time!
One of the best yet affordable sex ideas for Valentine's day is to have your dinner food delivered to your doorstep, wear something really sexy, create a blanket fort and get your X-rated game night started and make sure that both of you will play by the rules (or not—totally up to you!).
8. Recreate That Sex And Sushi Scene From Sex And The City (But This Time, Do It With Dessert!)
Before, a massage is the best way to put your partner into a sexy mood. But now, massage oil is out, and the food is in! Have you seen that sexy sushi scene from SATC? Well, people are trying that out in real life, but this time, they do it with dessert!
One of the super sexy Valentines day sex ideas is to incorporate whipped cream, strawberries, and chocolate syrup in your sexy time! Pour these sweets all over the torso, breasts or lower back of your partner and lick it off. If that doesn't turn her on, I don't know what will!
9. Do a Lingerie Fashion Show In Front Of Your Partner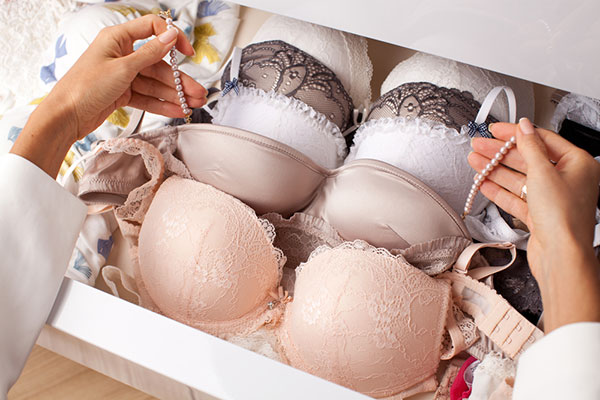 Want to get something new for Valentine's? Well, you can do shopping and sexy time at the same time! Invite your partner to go lingerie shopping and model each lingerie in front of him in the dressing room.
For sure, your man can't get wait to strip you naked afterward (and oh, you will surely be able to buy lots of lingerie too!).
10. Sext Him
Does your man have work on V day? Bummer, right? Well, it doesn't have to be! One of the best Valentines day sex ideas that you can try is sexting!
Try to text your man all the sexy things you like to do to him when you go home all throughout the day. You can even send a shot of your sexy legs, panties, cleavage or whatever it is that turns him on. This can build up anticipation, and you would certainly not be able to keep your hands off each other in the evening. You might not be able to reach home when you do this!
Put these Valentines day sex ideas into action come this day of hearts and rest assured, your sex life will be as hot as ever! After all, the best gift you can give to your partnerfor Valentine's is great sex !
"Hope you find the post helpful and we are excited to hear what you think of it!"