Learn How And What To Dress For Your Body Type On a Perfect Date
When one thinks of body types, things like weight and height count them out. What is crucial is the shape. Fashion and body shape are indistinguishable. Body shape refers to proportions while fashion refers to dressing these proportions to appear the best of all. Any lady, for instance a skinny gal and a curvy girl both can have similar body shape, which also applies to a short and tall girl but they have similar body shapes. This is important as it helps to a girl consider her shape so that she can be able to embrace an outfit that makes her feel she is the best in every outfit she puts on.
Every lady is unique as their bodies are. However, their body shapes can be categorized in five major categories. You as a lady might fall on one of them or you may be a hybrid of two or multiple of categories. Determining your body type is a necessity in finding out what fashion trends to embrace and which ones to avoid. The following tips are highlighted in line with the different categories of body shapes and may assist you to decide what to dress for your body type:
1. Pear Body Shape
Women body shapes in this category have wider lower body than the upper body. The hips are usually wider than the shoulders. They have well defined waist and rounded bottom. Consider your shoulders and torso as your best asset. You try to pay attention to waist and arms, add volume to your upper body and shoulders as for your fashion goals.
When looking for an outfit goes for visually attracting hemlines on dresses that slims down the thighs and hips. Yumi Kim dress is a good one for a girl with this body shape. The necklaces should make the shoulders and waist noticeable.
2. Rectangle Body Shape
It's also known as ruler body type. The shoulder, waist and hip widths are the same. The best assets for you are the legs and arms. For you to stand out you should create curves and expose your slender arms and legs in confidently manner. For this body type a pencil skirt with side slit that expose your legs and make attractive appearance or sweethearts neckline add curves.
You can consider wearing belts to define waist so as to build body dimension on a straight body shape and putting tops. The best option to dress on a rectangular-shaped body may be current trendy crop top and skirt sets or an accentuating body shaper dress.
Related: 7 SUMMER FASHION TRENDS THAT WILL UPDATE YOUR STYLE IN 2017!
3. Hourglass Body Type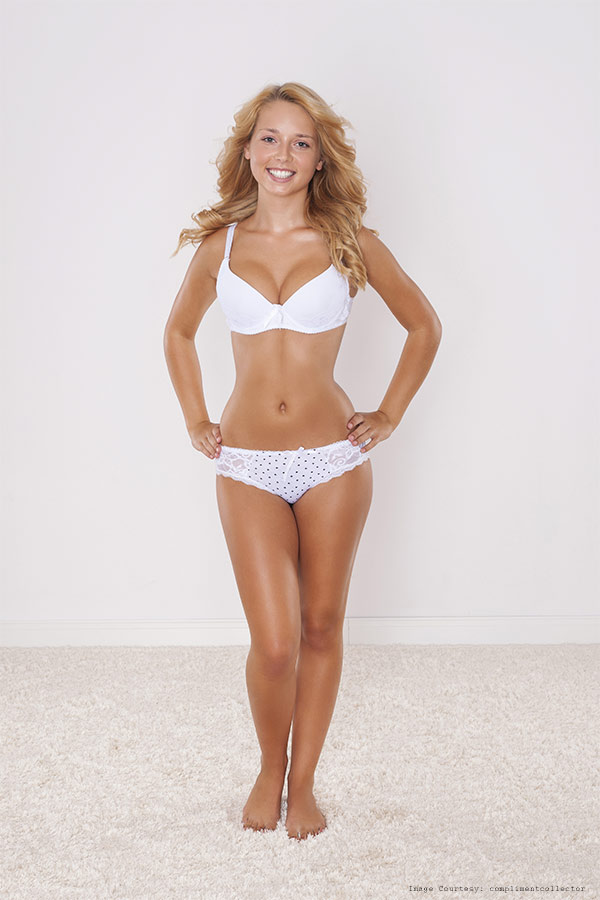 To know whether you lie in these categories, your hips and shoulders should have similar proportions that are set off a small waist in terms of with. Best assets for this body type are extensive curves. If you want to shine out on a date show off your curves because you trust fashion trends. It important to be keen when selecting out fits on hourglass-shaped body. Keep fuller thighs and hips even with proportional of fuller bust. Try to avoid adding bulks by going for dress shapers with fitted tops half way and hug your waist.
Women body shapes ofhourglass ought to put on outfits with sweetheart necklines or V-neck so as to slim down bust. A wrap or A-line cut dresses are the best match for this body type. Additionally you can add a belt as an accessory to showcase a naturally small waist. If your date takes place during the night or day your dress choices, pick cuts should perfect match with your figure, which can make your day outstanding. Pay attention to patterns and fabric choices so that your feel and outlook is not altered in any way.
It's good to opt for a fabric of high quality and also hugs precisely the right areas to establish a streamline outlook.
4. Apple Body Type
This body shape is featured by most of your weight being above the hips which are narrow. Your shoulders, ribs and back are usually broad. Critical asset in this shape is the legs. For you to seem fashionable you should elongate torso and ensure you expose your legs. It is significant to elongate your body have a fuller and a rounder torso that is for minimal waistline. Selecting an appropriate body sharper that works for this particular body shape leaves you distinct when you are for a date.
5. Wedge Body Shape
Also referred to inverted triangle it features wide chest and broad shoulders with narrow hips and waists. The focus is given on legs. As a young lady try to make the lower body noticeable at the same time soften your shoulders and upper body. For this body shape make what you like noticeable and draw attention to what you like. If you got long legs dress a shorter outfit that has sleeves to provide some balance. Body sharper is important and your size does not matter. Body shaper dress gives attractive look and distinct.
Spend enough time in front of your mirror and do fair and sincere assessment and evaluation of your body to categorize yourself precisely among the above discussed groups.as a lady when your set for date you are supposed to be very informed about what to dress for your body type for that date to avoid embracing yourself.
A trendy lady always catches the attention of many, it's important to do research on the emerging fashion trends to always appear unique and outstanding.
Conclusion
Every woman is unique and different from any other woman .This is important to note because one is needed to out shine in the world of fashion uniquely. There is a range of outfits on the market that have been made for you for you to dress up on a date. Seek guidance from your fashion designer to help you arrive at the best dress that makes you comfortable all through.
"Hope you find the post helpful and we excited to hear what you think of it!"