Find Your Go-To Sex Position Based On Your Zodiac Sign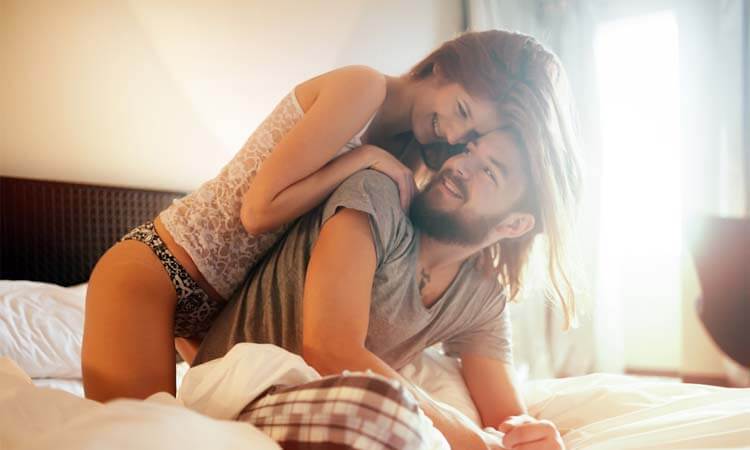 7What's your zodiac sign? People use their zodiac sign to get insight on their love life and how to handle their finances. But did you know that your zodiac sign can also heat up your sex life? With that in mind, here are the best zodiac sex positions:
Related: AT WHAT AGE DOES MENOPAUSE START AND ALL OTHER QUESTIONS RELATED TO IT
1

Aries

Aries people are driven, and they like it on top so they can call the shots. The best position for them is reverse cowgirl wherein you can have plenty of control while your partner enjoys the steamy ride.

2

Taurus

This sign is the most sensual of all and would love to feel sensations all at once so try out the Stand and Deliver. This position allows your partner to stimulate your clit during intercourse.

3

Gemini

These people love to experiment in the bedroom. Because of that, they are the best people to try the Pinball Wizard with. This position will require you to do the partial bridge position as the partner enters you in a kneeled position.

4

Cancer

More than sexual gratification, this sign values intimacy and security the most. And no position can get you closer than the Om wherein the two of you doing a spider monkey position while wrapping your arms and legs around each other.

5

Leo

Leos love it when they are the center of attention so you should do the Flying Buttress wherein your entire nakedness (even your butt) is fully exposed to your partner as you grind on him at the top but with your butt turned back on him.

6

Virgo

This sign likes to keep things plain and simple so a missionary position would do. But to get maximum clitoral stimulation, we suggest adding a vibrator to the mix.

7

Libra

Seeking balance in bed, Libra likes to do the 69 which is fair and equal for both parties involved.

8

Scorpio

With this sign, anything goes! So don't be afraid to bring out the sex toys or do and give some anal play!

9

Sagittarius

These people are never going to be held down, and they like to freely express themselves. For them, the best sex position is the Champagne room wherein both you and your partner are seated on the bed while grinding each other.

10

Capricorn

At first, this sign may seem cautious, but once you fully get their trust, you are in for a wild ride. With that in mind, why don't your treat yourself to a wheelbarrow?

11

Aquarius

They like to keep things unconventional and unpredictable so try the sidesaddle. Let your partner sit on the bed, and you sit in his lap in a side position and grind with each other all night long.

12

Pisces

For this sign, it is all about having an emotional connection with their partner. The best position where you and your partner can have an equal footing and allow you to stare into each other's eyes is the Magic Mountain.
Try the best sex position for your astrological sign for your next steamy session with your partner. You will thank your lucky stars you did!
You may also like : SEX POSITIONS THAT WILL MAKE HIM WANT YOU MORE AND MORE