6 Proven Ways To Get Rid Of Body Hair
Hair removal might seem like one of the tasks that women don't really think too much about, but the truth is that when a woman hasn't been able to groom herself properly, the only thing on her mind is when she will be able to get rid of the hair that is growing on her body. Unwanted hair is a big bother and women all across the globe struggle each month to make sure that they are well groomed and without any hair on their body. There are various ways that you can remove hair from the body, but if you're looking for some of the most effective ways that work well, then here are 6 proven methods of hair removal that women trust for a long time.
Shaving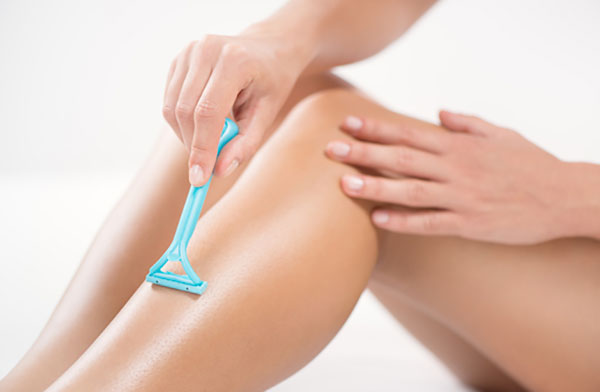 This might seem quite unorthodox, but most women do shave. All you need to do is use the razor in the bathroom and you will be able to get rid of any hair on your body within a matter of minutes. This is fast, effective and most of all its painless which is why women rely on this technique especially women that need to get rid of unwanted hair and haven't been able to tackle it for a long time. You don't have to book an appointment to get shaved and because it's painless you can do it whenever you want to without having to prepare yourself for it. The only problem with shaving is that it's not long lasting and once you use the razor you will need to use it at least once a week to keep your skin free from any hair.
Epilator

If you are looking for results that are similar to shaving but last longer, an epilator is definitely one of the best tools to invest in. You can use it at home and you can get rid of hair from any part of your body without having to depend on anybody else to do it for you. While an epilator will help you get rid of hair for almost as long as a waxing session, it is a little painful. The process of separation is similar to that of waxing and it pulls out the hair right from the root. If you want this process to be less painful then try investing in an epilator that can be used inside the bathroom as well because it is smoother and more convenient to run an epilator on a wet body rather than on a dry one. Always check out for the best epilator reviews before buying one for yourself.
Waxing

This traditional method of hair removal is still a popular one with women these days. If you have always found a waxing session to be painful then you can ask your professional about new wax options such as wax beads or chocolate wax that can help you get rid of hair without causing as much pain. If you're looking to wax your face or more intimate areas then choosing a sensitive wax is better than to use the regular wax available.
Hair Removal Creams

If you're looking to get rid of hair quickly, then hair removal creams are definitely the way to go. It may be a little awkward applying the cream and sitting there for a while before you can get rid of the hair along with it, this seems to be a pretty convenient solution for people who are always in a hurry. If you're looking to get rid of hair from sensitive areas then always invest in a highly sensitive or hypoallergenic hair removal cream so that you avoid any allergies or rashes.
Laser

For certain women laser is something that they don't even consider because they believe that it's too expensive and painful. The truth is that laser is neither of these and if anything it is the most convenient way to get rid of hair for the rest of your life. A few sessions of laser hair removal and you will never need to worry about hair on your body again. It is very easy to get rid of the hair from your body using laser and after a few sessions you will never need to worry about hair at all which makes this the most convenient solution.
Electrolysis

Electrolysis is similar to laser, but this process is more beneficial for people who have less hair growth on their body. While laser focuses on the follicle, electrolysis focuses on an entire area so if you have a lot of hair it will take to a really long time to get rid of all it with this process.