We all dream of waking up with long, luscious and gorgeous locks, but that is something hard to achieve. But did you know that hair experts claim that you can achieve beautiful and healthy hair even in your sleep? Yes, you can achieve that! The key here is to establish the ultimate bedtime hair care routine. If you are tired of waking up to an unruly and messy hair, here are some tips that you need to know to do that.
1
Invest in a satin pillowcase
This is one investment that your hair will love you for. The difference between satin and a regular pillowcase is that the former will not catch or pull the hair when you turn and toss while sleeping, thus preventing bed head and split ends.
2
Wrap it up
This wrapping technique keeps hair sleek and straight. Use a brush to directionally arrange the hair around the head. Secure the hair with large bobby pins. Start wrapping your hair at the apex of your head.
3
Apply oil
Before you sleep at night, apply a small amount of oil to the ends of your hair to prevent it from drying out. You can use either mineral or olive oil.
No need for a hundred brush strokes. Just brush your hair for a few minutes to help reduce tangles and knots in the morning.
5
Avoid sleeping with wet hair
Dry your hair before going to bed. Wet hair stretches and breaks more easily, so it is prone to breakage when you toss and turn while you sleep.
6
Buy a humidifier
Sleeping in a room with low humidity will have negative effects on your hair. To keep hair strands moisturized during your sleep, try to sleep near a humidifier.
7
Wrap your hair with satin or silk scarf
If you do not like to sleep with your hair down, pull it into a loose ponytail or wrap it with a bandana or a satin scarf. In this way, you can get it out of the way without causing damage to it.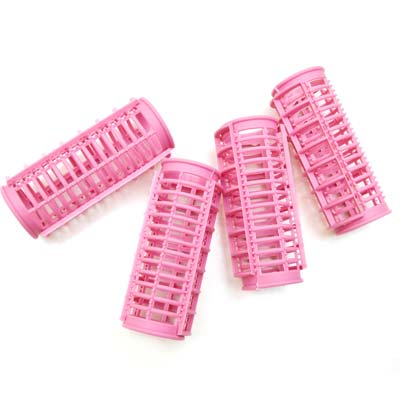 8
Create gorgeous curls overnight
If you do not want to wake up with limp and dry hair, apply a light weight styling product then create small braids. In the morning, release the braids and set with hairspray and you are good to go.
9
Use dry shampoo
For people with oily hair, apply dry shampoo at night time then style it into a top knot. In the morning, you will have oil-free wavy hair with a fresh scent.
10
Massage your scalp
Don't forget your scalp! If you wish to stimulate hair growth, you just have to gently massage your scalp using your fingertips before going to bed as this can promote blood flow into your scalp. Applying scalp mask weekly is also recommended.
Follow the hair care tips that we have mentioned above at night and you will surely be able to enjoy a healthy and bouncy hair in the morning!
"Hope you find the post helpful and we are excited to hear what you think of it!"