Dawning on a little black dress for the ladies or wearing a sleek black coat for the gents can be disheartening when little dandruff flakes are lurking about, ready to fall from your scalp. This is not an uncommon scenario – too many people are looking for efficient ways on how to get rid of dandruff.
This skin condition can cause a bit of a stigma. The snowy dandruff flakes are not at all attractive. But, believe it or not, it is not the most annoying part of having dandruff. The constant scratching required to attend to its persistent itchiness is.
Most people, however, have a hard time finding the difference between dandruff and dry scalp.
Dry Scalp Vs. Dandruff: What's The Difference?
In reality, a lot of people who have dry scalp think they have dandruff. Most of these people try their hardest to find ways on how to get rid of dandruff but to no avail. Well, it should not be surprising to be mistaken as dry scalp is also characterized by small white flakes found on the scalp.
They differ in the primary causes, however. For instance, dry scalp is mainly caused by severe dehydration. This, in turn, will lead to the excessive shedding of the skin cells found on the scalp. Severe dehydration may be due to unhealthy hair habits, hair products you have been using, or over-washing. Low-quality haircare tends to strip off your hair of its natural oils. Seasonal changes also play a role.
Dandruff, on the other hand, is characterized by larger flakes which have greasy or waxy feel ranging from yellow to gray in color. And, it is very, very itchy. Unlike dry scalp, dandruff is usually due to fungal or bacterial infection. It can get pretty severe with possible occurrences of bleeding and oozing. Malassezia fungus sensitivity is also another factor. This fungus is actually naturally-occurring, but it can cause scalp irritation if it grows in huge amounts than usual and feed off of yeast.
Apart from that, patients with conditions such as psoriasis and seborrheic dermatitis show bouts of dandruff. This is why a dandruff treatment can mellow down aggravation of these conditions. If worse comes to worst, try consulting a dermatologist on how to effectively remove dandruff.
The Various Solutions On How To Get Rid Of Dandruff
With that out of the way, it is time to discuss the most effective ways on how to get rid of dandruff. Below are some of the trusted home remedies for dandruff and itchy scalp:
1. Tea Tree Oil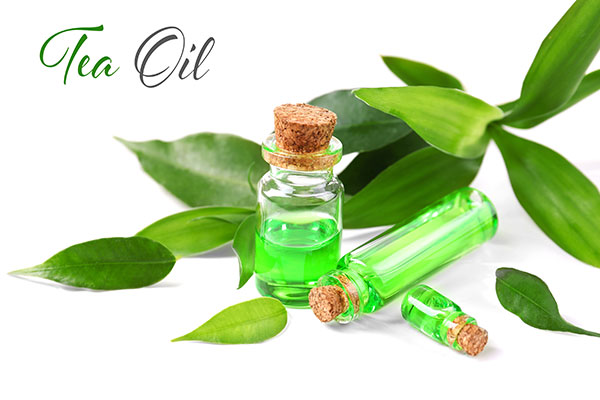 Other than regular dandruff shampoos, shampoos and conditioners that have Tea Tree oil listed on their formula are guaranteed to aid on your dandruff woes. If your condition is caused by an infection, its natural anti-bacterial and anti fungal properties will do you wonders.
Some people prefer to purchase the essential oil in a bottle and dilute it with water before directly applying it on their scalp. Others, however, would rather add a few drops of it in their anti-dandruff or regular shampoo.
2. Coconut Oil
The use of coconut oil regarding how to get rid of dandruff has been advised by many. Why? Dry temperature can make your scalp produce excessive sebum, the natural oil found on your scalp. When this happens, the sebum can block pores and glands. The clogged areas have high chances of drawing in microscopic organisms that will lead to infections, and then eventually to dandruff.
To avoid too much drying out of the scalp, you can try deep conditioning of coconut oil. It not only nourishes damaged and treated hair, but it can also moisturize your hair and scalp. With its vitamins, proteins, and lauric and capric acid content, coconut oil can hydrate your scalp and hair with ease of penetration. Having a clean and moisturized scalp is the first step to keep dandruff away. Doing this once or twice a week it will tame down any dandruff flares.
Pro Tip: You can mix things up by adding either lemon juice or other essential oils such as jojoba or rosemary.
3.Olive Oil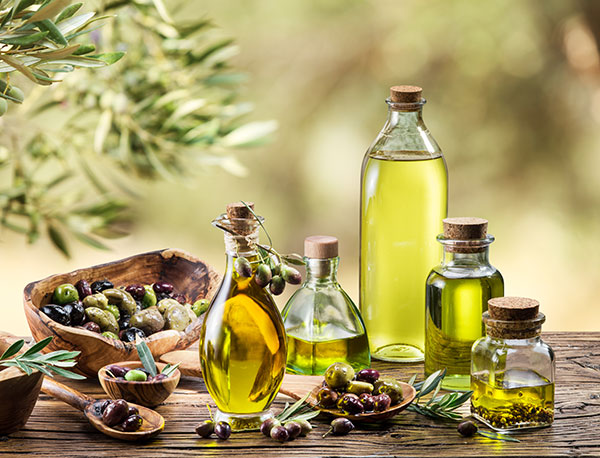 Another oil which seems to answer the question on how to get rid of dandruff effectively is Olive Oil. Olive oil has been used as one of the earliest home remedies for dandruff to the point where it has been considered a folklore cure for the condition.
For severe dandruff, it is recommended to soak your hair in olive oil overnight. This is guaranteed to replenish the moisture that your scalp has lost. The minor downside is that your hair may look a little greasy the next day even after washing it.
4. Olive Oil Rinse
If you are wondering how to get rid of dandruff in one wash, there may be a temporary fix. Try the olive oil rinse, guaranteed to cleanse your scalp off all the blockages caused by excessive sebum and at the same time, will add vibrancy and buoyancy to your hair.
To make the olive oil rinse, you add equal parts of water, apple cider vinegar, and olive oil in a bowl. Apply the solution from roots to ends, massaging your scalp as you go. Leave on for no longer than 20 minutes. Rinse and shampoo afterward.
Related:- AFTER COLORING HAIR CARE: TIPS ON HOW TO TAKE CARE OF COLORED HAIR
5. Aloe vera
Another natural way of how to get rid of dandruff is using aloe vera. Aloe vera gel and its extracts are both effective in reducing dandruff for so many reasons. It has pectin and polysaccharides that can stimulate skin cell production. You will have a healthy set of cells on your scalp in no time. It also aids in removing dead skin cells and, like with the other oil dandruff treatments, will also nourish and moisturize your scalp.
One other reason why the use of aloe in dandruff treatment is so appealing is that it has anti-inflammatory compounds, and antiseptic and anti-fungal properties. For this, you can kiss the scalp itching goodbye.
6. Baking Soda
If you are experiencing too much oil on your scalp and skin, you can use baking soda for your dandruff. It can be a bit drying to some people. You can add some aloe vera to counter the drying and add some moisturizing effect. Just remember to use baking soda with caution since some people have had bad experiences when using it as anti-dandruff.
7. Aspirin
In need of a miracle? There is one secret on how to get rid of dandruff overnight – use aspirin tablets. It's totally unconventional, right? But it works! Pulverize one to three tablets (depending on the severity) and mix it with either shampoo, water, apple cider vinegar, oil, or fenugreek for immediate relief.
Dandruff is probably one of the most stubborn scalp problems you will ever have to deal with, but you can get rid of it! Simply follow the tips mentioned above and find your way to a dandruff-free scalp in no time!
"Hope you find the post helpful and we are excited to hear what you think of it!"