Perfect Wedding Ideas Based on Zodiac Sign
When it comes to planning your wedding, you have many decision to make: indoors or outdoors, beach or garden, simple or extravagant? Sometimes, the choices are too overwhelming that you will find it hard to determine what would suit your personality.
If that's the case, then why don't you let your zodiac sign help you out? According to astrologers, your zodiac sign can give you some insights on what is the perfect wedding for you. Below is a simple guide on how to plan your wedding based on zodiac sign.
1
Aries
Since Aries love excitement, they will ditch the usual garden or church wedding and opt to be married in a hot air balloon, a museum or in a dessert. Since you are a fire sign, you will gravitate towards warm wedding colors.
2
Taurus
Taurus love the outdoors but they are also practical people. So instead of holding an outdoor event, they would rather stay inside a hotel or a barn and bring the outdoorsy details in with natural wood designs and lighting.
3
Gemini
Gemini love celebration so your wedding will have the works—DJ's, dance floors, photo booths, unlimited booze and a modern venue. And for sure, bright colors be the cherry on top of your big day.
4
Cancer
Cancer is a bit sentimental, private and an old soul so she will love a wedding with a few guests held either at a church or at your parents' backyard with pale pastel colors and roses.
5
Leo
Since Leo love all things sparkly and shiny, your wedding will be like Cirque de Soleil—fun, glamorous and unique. If you are a bit of an introvert, you will go for the old Hollywood glamour.
6
Virgo
Virgos are perfectionists so their wedding will be Pinterest-worthy but not an over-the-top one. You will have your ceremony under the stars and a celebration inside a rustic barn with nature-inspired decors.
7
Libra
Libras like romance so they will enjoy a fairytale seaside wedding with pastel colors and big centerpieces, fresh flowers, candles and lights.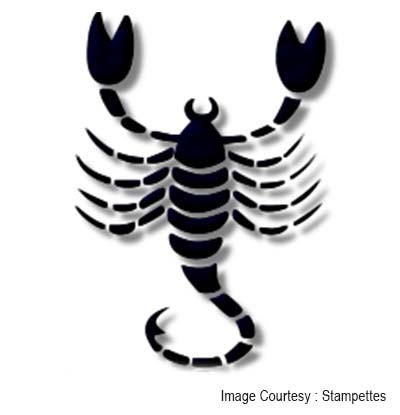 8
Scorpio
Scorpio has a flair for drama so they would love to have a sunset wedding with rich colors, tropical flowers and wine (lots of it!)
9
Sagittarius
Sagittarius love to travel so a destination wedding with bohemian details and subdued hues would be perfect for them.
10
Capricorn
Capricorn loves all things elegant so a good old formal winter-wedding and Cinderella-style wedding gown will be perfect for them.
11
Aquarius
As a free spirit, you will go for anything but traditional like cool flowers, exotic food, and unique venue. You might even swap your wedding dress with a suit or a jumpsuit.
12
Pisces
Pisces is intrigued about the magical world so she will be happy to have a themed wedding. The theme can either be Under The Sea, Harry Potter, A Midsummer Night's Dream or whatever tickles her fancy.
With the tips mentioned above, you can be able to plan your wedding based on zodiac sign and enjoy the type of wedding that will suit you best!