Summer is here, and for sure, you are busy removing the winter and spring clothes in your wardrobe and replacing it with hot, sexy and summer clothes. But maybe you are forgetting something? In addition to your wardrobe, there is one thing that you should not forget to change up, and it is no other than your perfume!
But with all the fragrances in the market today, how would you know which are the best summer perfumes that you can try? Well, here is a list and the most amazing thing is, we have categorized the list based on your personality!
1
Liz Earle Botanical
Essence No. 1
You are more of a sneakerhead than a pumps kind of girl. You prefer shorts over mini skirts every time. We get it, you prefer a no-muss and no-fuss look, and that is the very same approach that you have when it comes to choosing your scent. That's why we think one of the best summer perfumes for you is no other than the Botanical Essence No. 1 by Liz Earle because of its leafy and fresh scent with a hint of green, citrus and chypre notes that will suit fuss-free style the best!
Buy @ Amazon.com
2
Tocca Violette
Your summer plans consist of walking while holding hands with your partner in the City of Love. You love being serenaded, wooed and taken care of. You have been planning your dream wedding ever since you were a little girl and you have always believed that love makes the world go round. As a die-hard romantic, one of the best summer perfumes for you is the Tocca Violette because of its romantic mixture of blackcurrant, bergamot and African violet.
Buy @ Amazon.com
Related : 5 AMAZING SWEAT PROOF MAKEUP IDEAS FOR SUMMER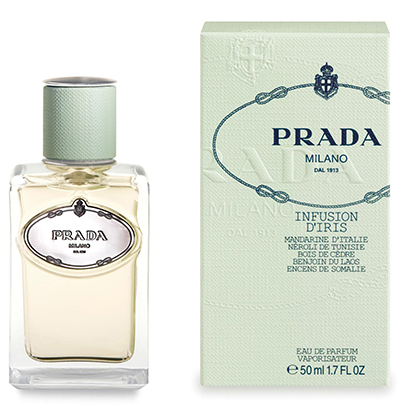 3
Prada Infusion d' Iris
Summer, what summer? You have no summer plans simply because you have no time for it. You are incredibly focused at work, so it is most likely that you will be staying in the city all summer long. But of course, we want you have to have your summer dose, and that is why we recommend the Infusion d' Iris for you to wear. Its bright, sunny scent with orange blossom and iris notes is perfect for bringing the summer vibe to your workplace.
Buy @ Amazon.com
4
Love is Heavenly by Victoria Secret
You believe that the best thing about the hot season is having summer flings! You are confident about yourself, and you have no qualms about meeting and having fun with boys. The flirty blend of mandarin and water lily scents is the best fragrance for you as it can help you channel your inner bombshell.
Buy @ Amazon.com
Related : LATEST SUMMER FASHION TRENDS WHICH ARE ALWAYS IN FOR THIS SUMMER
5
Estee Lauder Bronze Goddess
You are the type of girl who heads to the beach once the first day of summer rolls along. You are carefree, fun to be with and always in for a good adventure. And you have always been great at beach volleyballs, surfing, and other watersports. For the beach babe like you, we can't think of anything better than the beachy blend of mandarin, lemon, bergamot and amber that this fragrance has.
Buy @ Amazon.com
We have already done the research for you! These are the hottest and sexiest fragrances in the market today so pick one that suits your personality and start spritzing!
Related : 11 ON-TREND HAIRCUTS FOR SUMMER WHICH YOU CAN ACTUALLY TRY