What Is Obagi Exfoliating Cleanser?
This Obagi Exfoliating Cleanser Review will provide you with the information you need to determine whether or not this revitalizing skincare treatment can really remove dead skin and other impurities to reveal smoother, softer, younger looking skin.
Special Offer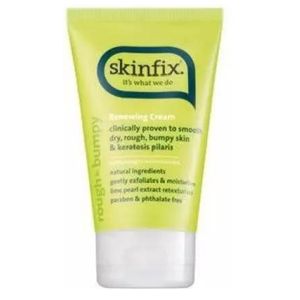 Obagi360 Exfoliating Cleanser
Obagi360 Exfoliating Cleanser uses a blend of physical and chemical exfoliants to sweep away dead skin, oil, dirt, and other pore-clogging impurities
Overview
Obagi Medical is a global specialty pharmaceutical company founded by skin care experts in 1988.
With continued use, your skin will appear smoother. However it may cause dryness to sensitive skin.
For best results, apply an even layer of Obagi360 Exfoliating Cleanser to your damp face. Massage the product into the skin using small, circular motions. Rinse the product away with lukewarm water and pat the skin dry. Be sure to follow up with your preferred moisturizer, as this product may cause dryness. Also be sure to utilize an SPF of at least 30 during the day for ample protection.
Obagi360 Exfoliating Cleanser retails for $37.50 per 5.1 fl. oz. of product on several very well known skincare retailer websites
Pros and Cons of Obagi360 Exfoliating Cleanser
This product can give you a glowing skin.
This skincare sweeps away dirt, oil, and other pore-clogging impurities.
This cleanser improves the skin's overall texture and diminishes the appearance of fine lines, wrinkles, and hyperpigmentation. However it is not suitable for all skin types.
This product is a bit pricey, particularly for anyone on a budget.
This exfoliating skincare treatment contains fragrance, which may cause dryness and irritation.
Customers claim this product is too abrasive and isn't suitable for sensitive or acne-prone skin.
This product may have Plastic beads.
What Are Obagi360 Exfoliating Cleanser Ingredients?
Polylactic Acid
This exfoliating ingredient sweeps away dead skin and other pore-clogging impurities.
Sodium Hyaluronate
This ingredient prevents irritation by helping to maintain the skin's moisture barrier. However it may cause itching or skin irritation.
The Final Word
Obagi 360 Exfoliating Cleanser claims that it can promote exfoliation, without causing inflammation, and even diminish the appearance of fine lines, wrinkles, and hyperpigmentation. Although this may sound like a promising addition to your anti-aging skincare regimen, there are several issues we think you should consider first.
The quantity of obagi exfoliating cleanser is 5.1fl.oz.(150ml) available in
a tube, where the retail price of obagi exfoliating cleanser is $37.50
This exfoliating cleanser does contain fragrance. Combined with the chemical and physical exfoliants, fragrance may cause dryness and irritation, particularly for those with skin sensitivities.
Additionally, customers claim this product is far too abrasive. Those with acne-prone and sensitive skin claim this product worsened their complexions and caused severe irritation.