Summer is all about fashion and style. With the current and trendy cute rompers for your summer style, you are guaranteed amazing results. Ropers are outfits that you could put on and wear on a daily basis without feeling uncomfortable or out of fashion. There are many designs that are pretty, a variety of materials to choose from and all sizes to fit anyone and everyone. Therefore, you cannot miss a beautiful romper that seems to be specifically designed for you to wear. The varieties placed at your disposal mean that you will definitely find something and once you do, trust me, it will be difficult to keep it away. Here are some of the cutest rompers out there that you may want to try out or acquire one for yourself.
Sheer Frill Summer Rompers From Misguided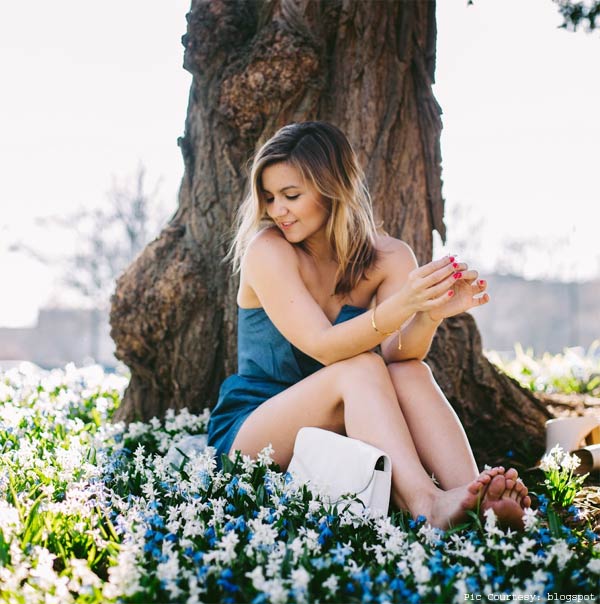 Pink is a color that is always in demand. It is fashionable and regardless of the design, the final outcome is always one that attracts attention from all over. In addition, it works with different patterns and can be combined with other colors, patterns etc. making it much more stunning in appearance. This specific frilly romper is one of the best rompers for summer today.
Chambray Romper From Free People
This brings out your skin tone and personality. It can be associated with free people. It works for you and you definitely do not need a purse as an accessory. Some of the cute rompers for summer come fixed with all the essential elements you need including pockets.
Mara Hoffman With An Embroidered White Polka Dot Summer Romper
Think about trendy rompers for summer and think of Mara Hoffman. Her wrap front embroidered romper is one of the best rompers ever seen. In addition, it a white polka dot material romper and if paired with red sandals, it would be stunning and amazing to look at.
Diane von Furstenberg cute plaid summer romper
Are you a plaid fanatic, then this specific deep V summer romper is your best choice in the market. Apart from it being trendy, it is also one of the cute rompers for summer that are available for you to pick and wear. Also, you can pair it with a buttoned down shirt and use it as a transitional piece from summer to chiller weather conditions.
Related: KNOW WHAT SHOULD YOU PAIR UP WITH YOUR HIGH WAISTED SHORTS.!
River Island red floral plus print summer romper
Do you prefer florals as you base material in a summer romper, then try out the river island's tie waist summer rompers that are of red floral prints. It is one of the best rompers for summer as it highlights your body curves and brings out you summer beauty and fashion taste.
Zara tropical print summer romper
Interested in adventure this summer? Try out the short printed jumpsuits from Zara. It is aimed at ensuring comfort and is designed to loosely fit your form. It is one cute romper for your summer vacations at the beach or on nature walks.
Red Polka dots inspired romper from ModCloth
If inspired by the red colour, it is essential that you take a look at the red romper from ModCloth. Advance your outward appearance in red polka dot rompers for summer. Pair them with cute shoes or white keds to achieve the desired final look.
Chiffon White Romper from Mumu
Chiffon makes the best our of summer rompers. With the Mumu summer romper, you are assured of being trendy and fashionable all through the summer. In addition, you can pair them with any shoes and you are good to go. This cute summer romper works for you without destroying your fashion taste but through advancing it to the next level. You can pair with heels or just comfy sandals at your disposal.
Cropped tie front summer romper by Rachel
This is one of the best and cute rompers for summer. In addition, it is trendy and highly fashionable. Its style is appreciated and advanced by its color combination and showing off a bit of skin. It is one of the ropers for summer that you shouldn't miss having.
Side Tie summer roper by Diane von Furstenberg
Are you looking for flattering rompers for summer? Here is a choice that fits many and ensures that you retain you beauty while complementing your skin tone. This specific summer romper is designed to be tied at the front. It has an amazing color selection with this one coming in orange. It is definitely ranked as one of the best rompers for summer.
Satin floral summer romper by Forever 21
As the designer name suggest, this specific summer romper is aimed at ensuring your youthful nature is preserved all through the summer. The flowers are unique and pop into the satin romper making it much more beautiful and flattering for the wearer.
Melrose Cotton summer romper by Draper James
Beauty is said to be held in ones eyes. However the Melrose cotton summer romper is one of the trendy rompers for summer to have been designed. It is a classic outfit for your summer look and is suitable for different purposes. You can never go wrong with cotton rompers for summer. You will always find your way to picking them whenever in need of a fashionable outfit.
Printed sleeveless summer romper from Moschino
Summer is all about a nice day at the beach and going out for beach parties during the night. Moschino took this specific element and factor into consideration and brought you a suitable beach romper. Wear this unique sleeveless summer romper and enjoy the night or day at the beachside parties.
Gingham Summer Romper from Glamorous
Simplicity can also be described as elegance and finesse especially if it is in reference to this specific summer romper.it has little tie sleeves that enhance its beauty and magnificence when worn. It is one of the cute rompers for summer that you should have hanging in your wardrobe.
Conclusion
Rompers look gorgeous and the people wearing them look beautiful and eye catching. If aiming to retain your fashionable self during summer, rompers are a definite go. Also, acquire some for your adventure on the beach and simply for you as an individual. Enjoy the summer rompers before the weather becomes chillier and winter knocks.
"Hope you find the post helpful and we excited to hear what you think of it!"