Every day it appears like there some new skincare or beauty product on the market. However, you should make sure the beauty product you choose to incorporate into your regimen is good for your skin. Ask yourself whether the new serum you are eyeing can serve you better than your current moisturizer or whether you should use foundation as well as a concealer. According to professional makeup artists, applying the right beauty products can help you look your absolute best. The following are top professional makeup tips you need to know.
1. Moisturizer

Preferably, go for moisturizers that already have SPF. Doing so will discourage the need to reapply your sun protection. Make sure you have a separate eye cream since eye creams are specifically made for delicate eye areas. Apply your eye area cream before applying your face moisturizer. Remember to put your moisturizer right. Avoid just dipping your dirty fingers into your cream. Use clean cotton swabs to scoop the right amount for hygiene purposes. Warm your moisturizer first in your hands before pressing it into your face followed by approximately 30 seconds of massaging. Don't forget the tips of your earlobes and your neck.
2. Primer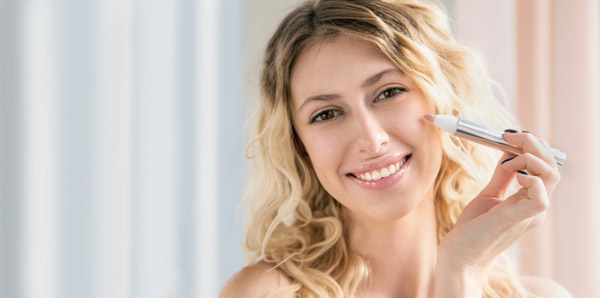 A perfect primer will set your skin up for foundation success. Primers give your foundation longevity and create a gorgeous canvas. Even without using foundation, a primer will help your concealer to stay put. Additionally, it will soften the appearance of your skin. Consider warming up the right amount of primer and massage it on your face. Cover your whole face with it and don't forget to bring it down to the neck. Doing so will help soften your skin's appearance.
Related: GET RID OF DARK SPOTS ON FACE AND HYPERPIGMENTATION ON ANY SKIN COLOR
3. Foundation
If you are looking for a lighter coverage, consider going for tinted moisturizers rather than full-coverage foundations. According to makeup artists, every modern woman must have about two foundations in her beauty arsenal. One should be her go-to foundation each other day and the other should be a little heavier for special occasions. According to professional makeup artists, your foundation should be matched to the jaw line or neck. Refrain from doing the dot-dot-dot followed by blending because, by the time you finish the last dot, it's a bit dry and impossible to blend well. Instead, consider squirting some to your hand and warm it up. After you've warmed it up, blend it into your skin using a sponge or the tips of your fingers. Afterward, use your sponge's dry side to buff your foundation into your face.
4. Concealer
The best makeup tips will ensure that you get the best look from your makeup. Most women go straight to their concealer skipping foundation. Other women don't even bother with concealer when using foundation. Regardless of what you are used to, concealer functions to cover blemishes, dark circles, and broken capillaries. According to professional makeup artist tips, it isn't necessary to conceal your whole eye area, therefore, consider targeting your concealer rather than spreading it all over.
You are advised to have two concealer shades, a darker one, and a lighter one. Blend the two on your hand's back using a brush to arrive at a personalized camouflage color. Before applying the shade on your skin, first, test it on your chin. If satisfied with the shade, brush a little concealer gently onto the region you need it. Press it using the tip of your finger until the entire area is completely covered.
5. Powder
Face powder helps prevent skin from becoming too shiny or oily. Additionally, it helps set your foundation. According to professional makeup tips, always use a puff rather than a powder brush. Fold it like a taco, tap off excess and press and roll into your skin. By so doing, you will successfully set your foundation, and no residue will be left behind. If you prefer using a highlighter or a cream brush, consider applying it prior putting on powder. This will eliminate the risk of "piling up."
6. Eyeshadow
To make your powder stay all day long, blend a little eye shadow primer onto your eyelid. For additional longer lasting results, go for a cream shadow rather than a powder. When it comes to choosing colors, bear in mind that light shades have a tendency of making things to come forward and dark shades recede. Blend a little cream formula using your finger and make sure that the color completely diffuses as you get to your eyes' outer edges. When using powder, make sure you use a brush rather than the applicator sponge. Begin from your lid's center and brush out the color to the left followed by to the right.
7. Liner
Professional makeup artist tips show that liners can increase your lashes' volume by tenfold. To line your upper eyelash line, aim at the lashes' roots. Apply and smudge it using a blush to help blur the line. Remember not to line the waterline, your eyes inside to avoid eye infections.
8. Mascara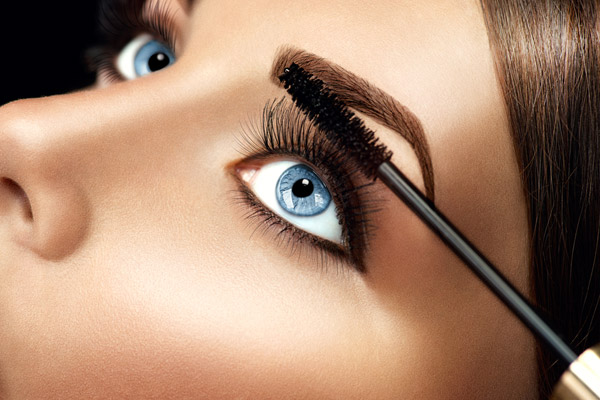 Apply your mascara in one or two coats. Begin at your lashes' base and wiggle the wand a little as you pull your mascara up and out through your eyelashes. On baby lashes, consider using light, circular motions. Afterward, wipe the wand off and barely touch your eyelashes' bottom
9. Blush
Blush helps make your complexion appear alive and radiant. The secret to blush is not to overdo. Be easy when it comes to the color application since it is easy to add some more, but much difficult to remove once it's on. Don't brush blush your cheekbone with a contouring device. Instead, apply powder blush to the cheek's apple to look like a flush. For additional color, go for cheek stick or cream cheek blush.
Conclusion
Many people don't know how to apply makeup they just throw it on. Makeup is extremely detailed and is important to learn how to apply it right. Although there are different makeup trends out there to try, every look requires the right base in order to be complete
"We Hope you find the post helpful and excited to hear what you think of it!"