Shopping for the best wedding rings for women doesn't have to be complicated. All is required is the right knowledge about wedding rings and the best wedding ring ideas. It is advisable to allocate enough time, preferably three months to find the perfect wedding ring. Allocate more time if you are not sure what you want. This will give you ample shopping time, and you will be able to try as many wedding rings as possible. Since there are plenty of beautiful wedding rings on the market today, ensure that you are familiar with some of the best women's wedding rings. Here is how to choose wedding ring:
1. Consider Narrowing Down Your Choices For a Wedding Ring
There are plenty of wedding ring choices out there including gold, platinum, gemstones, and diamonds and narrowing down your options might appear a little overwhelming. However, there is no need for alarm. Just keep your search simple and take a step at a time. Consider starting with style. Decide whether to go for a simple wedding ring or a ring with embellishments. Additionally, determine whether to go for a wedding ring with a metal that resembles that of your engagement ring. Also, decide whether to opt for matching rings. Making these decisions will allow you to figure out exactly what you want before you start shopping around.
2. Begin Your Search For a Wedding Ring Early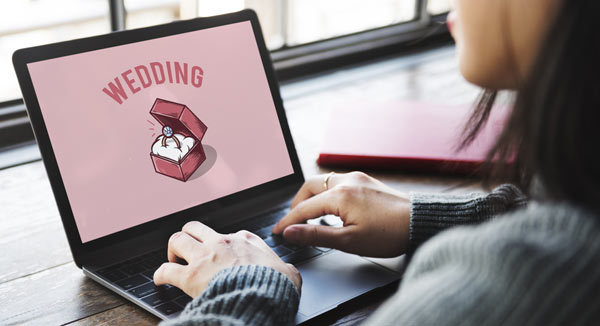 Starting your ideal wedding ring search early will increase your chances of finding the ring you want. After you've figured out the kind of wedding ring you would like, start trying them on early enough. Consider giving yourselves a minimum of three months prior the date of your wedding to shop for rings. Use this time to browse and research prices. Moreover, use this time to revisit wedding rings that have captured your attention. If you'd like a personalized wedding ring, you will need more time. Remember that ring engraving can be time-consuming.
3. Mix It Up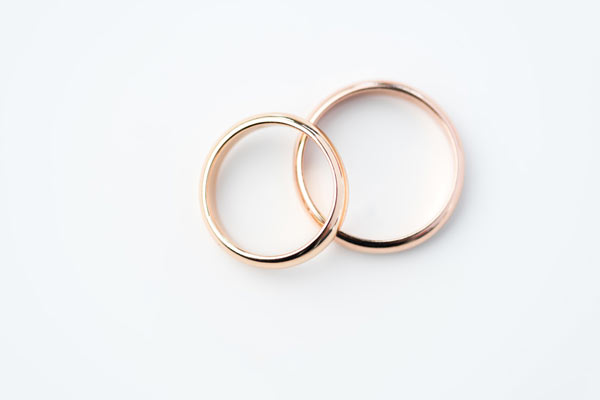 People have varied tastes and preferences. Don't worry if your partner likes platinum and you like yellow gold. You don't have to go for the same style or even metal. You may go for braided bands that perfectly blend the two metals together. Similarly, you may choose different metals altogether. The solution to finding the wedding rings the two of you love is by going for wedding bands that mirror your individual styles.
4. Set a Budget
Consider finding a wedding ring that suits your budget, and there are plenty of them on the market. Weddings have other aspects to take care of including the cake, venue, and the shoes. With all these elements requiring almost equal attention, it is easy for a wedding budget to spiral out of hand. Consider having a budget and religiously sticking to it. Doing so will ensure that you find the right wedding ring without spending a fortune.
A simple platinum band or a 14-karat gold can cost approximately $1,000. Other embellishments such as engraving or diamonds are likely to increase the cost. Therefore, consider factoring this in your budget if you want to customize your wedding rings. In most cases, the engraving price is based on the font used, the number of characters, and whether the engraving is by machine or hand. Note that engraving by hand is pricier.
Related: LATEST SUMMER JEWELRY TRENDS YOU SHOULD DEFINITELY TRY THIS SEASON
5. Keep In Mind Your Lifestyle
Many people never take off their wedding rings once on the finger. Therefore, you need to purchase the ring that perfectly suits your lifestyle. For instance, if you work in a kitchen, avoid crannies and nooks that might capture dirt. If you are a teacher, you shouldn't go for a ring with sharp, scratchy edges. If you are very active, consider going for platinum since it is extra durable. When platinum is scratched, the metal doesn't get displaced. Additionally, it does not wear away. Consider inquiring from sales assistants to settle for the ring that perfectly matches your lifestyle.
6. Try Something Different
Diamond eternity bands or braided rose gold rings might be your idea of the best wedding rings for women. However, once in the store, consider trying other wedding rings that are not on your wish list. Have discussions with jewelers and allow them to suggest rings based on your desires. You might end up falling in love with something you never imagined you would. Consider wearing the ring around the jewelry store for some time. Try texting and writing while the ring is on to test its comfort.
7. Think Long Term
Although you shouldn't fear to choose trendy wedding rings, ensure that you are comfortable and ready to wear your style of choice for the next 40 years. However, don't stress too much on what to choose since you can always add some style and changes to your ring. You may go from platinum to white gold or add some diamonds in future as a sign of a special anniversary.
8. Always Remember Aftercare
To maintain a wedding ring with stones, you will have to soak and clean it in some warm sudsy water and gently brush it using a soft eyebrow brush or toothbrush. Note that too much pressure might loosen the setting of the stones. Your stones wedding ring will also require rinsing and patting dry using a lint-free soft cloth. If this sounds like too much maintenance, go for a platinum or gold ring. Such rings only need rubbing with a lint-free, soft cloth.
Conclusion
When choosing a wedding ring, consider going for the one that fits right. Arrange a ring fitting session with your jeweler to find the ring that will feel comfortable regardless of the weather. Also, be sure to counter check the quality of the wedding ring you are about to purchase. Confirm whether the wedding ring has two marks on the inside. These are the quality mark and the manufacturer trademark. This is the best way to ensure that you are purchasing a genuine product.
"Hope you find the post helpful and we excited to hear what you think of it!"