Have you become a victim of early aging or trying to prevent the development of wrinkles, fine lines and other sign of aging on your skin? Then let me take you through some of the best anti aging skin care hacks to improve skin texture and give your skin that glow it deserves in 2018.
1. Why Anti Aging Skin Care Hacks?

The human skin is one of man's most prized possession and the need to protect it, prevent free radicals, dark spots, brown spots and others is vital to maintaining a healthy skin. Here is why you need the best anti aging regimen to have a spotless skin:
A. Youthful Skin
As one advances in ages especially after you approach age 30 and counting you need to start paying more attention to your skin. So many factors around the environment increase the chances of one's skin becoming dry and lose its elasticity and firmness.
B. Wrinkle And Fine Lines Free Skin
Yes, achieving a wrinkle free skin at certain levels in life is something you can do. Even as you age you can reduce or eliminate the sign of aging from the skin altogether.
C. Patches On The Skin

Having patches creates an ugly feel on your skin and the simplest skin care hacks can help put you on the way to even out your skin tone and having a healthy skin.
D. The Right Complexion
Having the right skin tone involves using the right product to prevent the sensitive skin from UV rays as well as helping to achieve a brighter and younger skin with the skin's natural complexion and not a blotchy one.
E. Be Skin Cancer Free
More things seem to help increase one's chances of cancer these days and knowing what to do is just the right way to go about maintaining a wrinkle free skin. So here are some of the best anti aging skin care hacks
2. What Causes Your Skin To Age?

A. Lifetime exposure to UV rays.
B. Poor dietary decisions.

C. Smoking.
D. Normal aging due to advancement in age.
E. Developing lean fat under the skin with age or a weakening bone around the chin, mouth or nose area can result in an aging skin.
F. The gravitational pull of your body can over time cause your body to sag around the arm, stomach, etc.
G. Sleeping positions can promote aging skin.
3. Signs And Symptoms Of An Aging Skin

A. Having a dryer skin.
B. You easily suffer injuries as you age.
C. Horizontal and curved lines on forehead, crow's feet, cheeks and your mouth area due to years of habitual facial expressions.
D. The rough texture and big open pores of your skin, which should require you to improve texture of skin hence the importance of this anti aging skin hacks.
E. Hyperpigmentation and wrinkled skin.
Related: Eat These Anti Aging Foods : You Could Make Your Face Look Younger
4. How Do I Make My Skin Look Younger?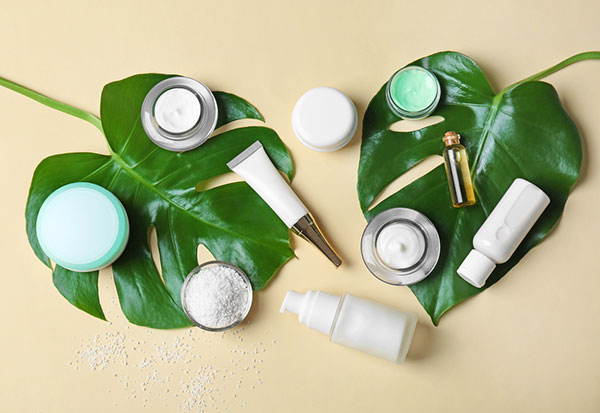 Dermatologist recommended skin care products for aging skin involves what to look out for when settling for the best skin care products. The American Academy of Dermatological Association offers the following as best anti aging tips for selecting the best product:
First, understand that the results you get from any best anti aging cream product depend on how you use them in the first instance.
A. Pick a single product instead of multiple products at the same time. It can cause skin irritation and increase the sign of aging faster.
B. Don't start off using the product; try it out using your inner forearm. Do this twice daily for 4 to 5 days to see if you react to it; things such as itching, redness, etc. If there are no adverse reactions then you can apply on face and hands.
C. When you apply a product and it creates a tingling or burning sensation discontinue because it means it is reacting to a sensitive skin. Your skin will age faster with such products. Though confirm with your dermatologist first before discontinuing when the product was recommended by your dermatologists as it might also be a normal reaction.
D. Use a product based on the direction to avoid clogged pores, dry skin, etc.
E. If you purchase a product with caution or recommendations then give the product time to work. It could take from 6 weeks to 3 months to see the result effectively.
F. Stick to using the product even after seeing results. That helps you to get the maximum benefit from the product.
5. What Is The Best Anti Aging Skin Care Method?

Now, here are some of the best anti aging skin care hacks:
A. No Sun Exposure
Excessive exposure to the sun increases one's chances of skin cancer. The use of SPF 30 can help create sunscreen and protect the skin from sun damage. It also aids the repair of worn out tissues and slows down premature aging.
B. Use Moisturizing Solutions
The best anti aging cream for 30s must be one that contains SPF 30 or hyaluronic acid. As the body function for the production of collagen reduces wrinkles, fine lines and discoloration start becoming more visible. Products containing hyaluronic acid helps to keep the skin moist and increases the anti aging regimen of the skin.
C. The Use Of Night Cream
Applying creams containing hyaluronic acid and other vitamins A, C and E at night after bathing can help the body restore worn out tissues better. When at rest it is a lot easier for the body to absorb the benefits of the night cream.
D. Best Anti Aging Cream For 30s & Above

Once you cross the threshold of 30 then you must pay closer attention to what you eat, lifestyle and habits as it affects your overall health. At this stage, research shows that you have already entered the pre-aging stage and must watch what you do. So, let's see what can work for you:
Beverly Hills MD Dermal Repair Complex is a Anti-aging product that claims to stop the breakdown of vital proteins like collagen and elastin in order to maintain the user's youthful appearance.These two structural proteins are important in keeping the skin free from aging signs. The cream is advanced with compounds that make their way far inside the pores of the affected area to remove wrinkles,& fine lines, dark circles, skin tightening, and other impurities from the skin.
6. Best anti aging tips

A. Avoid tanning as it increases the sign of aging faster, leading to dark spots, brown spots, wrinkles and fine lines.
B. Consume a lot of water during the day to keep your boy hydrated and replenish the skin of fluid or water loss through sweating. Adequate water consumption improves skin condition.
C. Be careful about your choice of online store for the purchase of cream and other products with a laser for anti-aging. You get more counterfeit online than effective products.
D. Try to stay under shade as much as possible between 10 a.m and 2 p.m to avoid UV rays.
E. Use sunscreen daily.
F. Wear a hat, sunglasses and hand gloves to reduce sun exposure.
G. Avoid both indoor and outdoor tanning, they expose your skin and increase the sign of aging over time.
H. Wash your face twice daily using warm water and a cleanser rather than soap.
I. Do not scrub your skin too hard.
J. Ensure to have adequate sleep to allow your body repair worn out tissues.
K. Eating healthy promotes a healthy skin.
Even with the best anti aging skin care hacks, you are still responsible for finding out what works for you. Learn to observe actions and reactions as you apply any product. And always speak with your dermatologist for clarifications when in doubt.
"Hope you find the post helpful and we are excited to hear what you think of it!"