13 Outfit Ideas From Famous Celebrity Stylist
Are you planning to upgrade your wardrobe and personal style anytime soon? If yes, there are no better people to ask for suggestions than the people who lead the style life-the celeb stylists. These people are the ones responsible for making your favorite celeb look awesome, stylish and polished at all times.
So, what do these stylish gurus have to say to you about building your wardrobe? Read on to find out!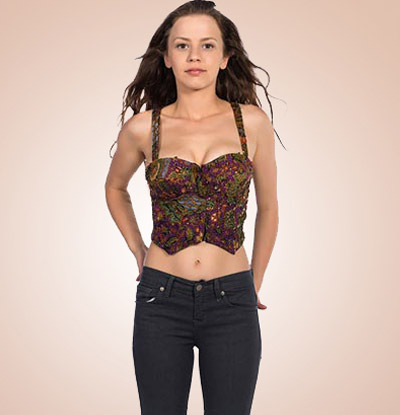 1
Swap your tank tops for a bustier
According to Basia Richard, stylist to Saffron Burrows and Selena Gomez, the best way to dress up is to use bustier as an alternative to tank tops and other casual blouses. Bustier may seem like a formal affair type of clothing, but when paired with pointy pumps and casual pants, it can look laidback while maintaining its elegant touch.
2
Find balance in an all-white outfit
Christina Ehrlich is the wardrobe stylist of famous figures like Amy Adams and Penelope Cruz, so she knows a thing or two about styling an all-white outfit. The best way to wear an all-white outfit is to balance it out by adding a pop of colour through accessories, cinching your waist with a belt or pairing a white outfit with dressed down denim jeans.
3
Fill your wardrobe with versatile items
Celeb Stylist Erin Walsh dresses up Kerry Washington, so she has lots of tips about dressing sensibly. According to her, you need items that can perform multiple functions in your wardrobe. Such items include a blazer, white boyfriend shirt, perfectly fitting jeans, scarves, little black dress and cropped jacket.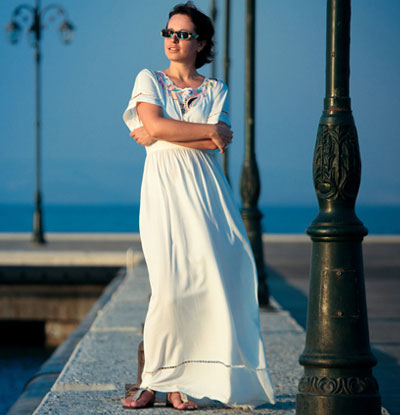 4
Wear a maxi dress to pull off an effortlessly elegant summer look
Ever wonder how the Kardashians can whip up their forever stylish looks? Well, their secret is no other than their stylist, Monica Rose. Monica claims that wearing a maxi dress is the best way to look elegant this summer without putting too much effort! When in the city, you can pair your maxis with comfortable flats and an oversized bag and sunnies.
5
Opt for lingerie-inspired evening wear
Cristina Ehrlich is also the stylist to the sexy fashion icon Jessica Pare and she claims that the best day to night outfit is no other than a lingerie-inspired evening wear. For a night out, you can pair a slip dress with high heeled strappy sandals. For a day out, you can pair a slip dress with flats and denim jacket.
6
Show off your waist in a pair of high waist jeans
Monica Rose is the stylist behind the stylish looks of Kim, Kourtney, and Khloe and according to her, you can also pull off the sexy look of these celebs by donning a pair of high waist jeans. This is because this style can help to highlight your waistline. For the ultimate 70's look, do not hesitate to put on a slim braided belt.
7
Every woman should have an A-line skirt and dress
Erin Walsh, the stylist to Sarah Jessica Parker, claims that this style is perfect for all body type. But she also warns about donning a dress that has too much fabric. It is still important to ensure that the dress is proportionate to the size of your body.
8
Go boho with a sundress
Sundress is an excellent way to look fun and flirty this summer season. But Tara Swennen, stylist to Lauren Conrad and Kirsten Stewart, has a great tip to make this look more stylish: pair it with earth tone accessories. Donning on a brown bag and cinching your waist with a brown belt is the best way to inject a boho twist into your entire look.
9
Play with neons
Tara Swennen, the stylist to Gabrielle Union, claims that color blocking is the best way to make any outfit look more fun and playful. That is why you should not be afraid to pair your black tank tops with neon colored skirts or shorts. You should also be gutsy enough to try out unexpected colour combinations.
10
Join the stripes bandwagon
Basia Richard, the stylist to Victoria Justice, claims that stripes are classic. Because of this, it is versatile enough to be worn with pants, shorts, and skirts. For a more polished look, you can pair it with a tailored blazer.
11
Look sophisticated with a sheer top
Orlee is the stylist behind the stylish looks of Michelle Williams and Malin Akerman, and she is in love with the sophistication that a sheer top exudes. To add a touch of elegance to your summer looks, she recommends pairing a sheer top with your summer shorts.
12
Invest in a good shapewear
Rob Zangardi, the genius mind behind the looks of Cara Delevingne and Lily Collins, shares the secret to achieving a flawless silhouette: shapewear. According to him, wearing a shapewear is the best way to smooth out the different bumps and problem areas in the body.
13
Have your clothes tailored
Stylist Erin Walsh could not emphasize how important tailoring is. It is sometimes difficult to find off the rack clothes that will fit you perfectly. To remedy that, just simply bring your clothes tailored and have it altered to your body size.